Mainline
Latest News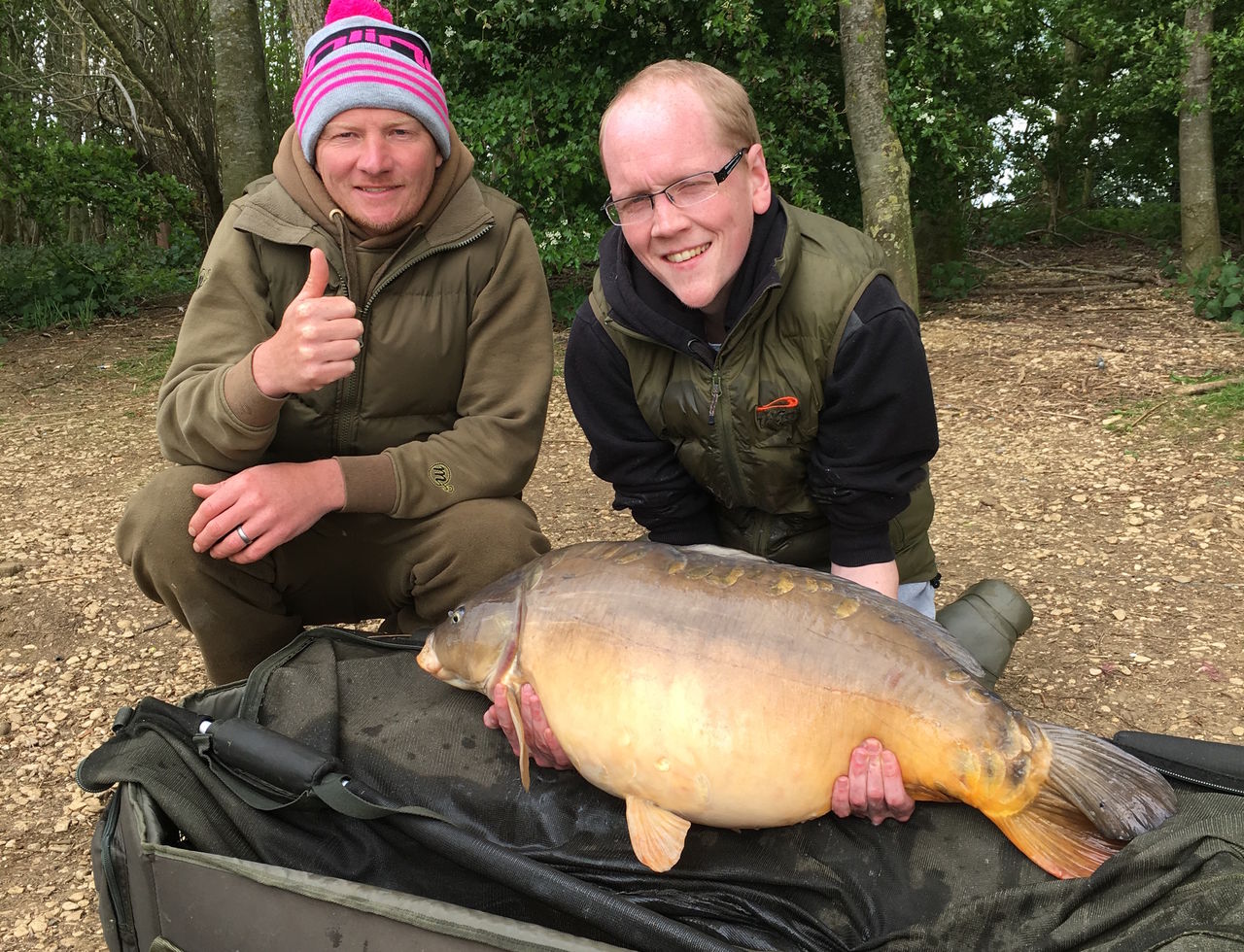 All Smiles At Linear
We paid a visit to the superb Linear Fisheries this week to film with Mainline carper, Wayne Mansford fishing on Brasenose 1. With some bitterly cold winds and consequent drop in recent temperatures, the session was a challenging one, but one that Wayne ensured ended in a bite frenzy, as you'll soon see in his latest video.
Although perhaps the icing on the cake was what happened moments after calling it a wrap - a flying take and Wayne being a proper gent offered the angler in the next swim chance to hit the rod. Moments later that angler, Ryan Griffin was excitingly weighing his catch, a cracking 31lb 6oz mirror!
A great moment, surpassed when minutes later the final rod signalled another take, and Wayne again allowed the action to be enjoyed by Ryans mate this time, Richard Dobson landing what a nice, clean B1 common!
Ryan, who was already fishing home rolled Cell boilies after watching our 'How Too' video, then changed tactics to Waynes solid bag presentation, again making use of our video section to watch Waynes step-by-step solid PVA video. The tutorial certainly paid off, as Ryan quickly forward us a proud photo of him holding up a 24lb fish caught on the new tactic.
Well done Ryan, and many thanks to Linear Fisheries as always.