Mainline
Articles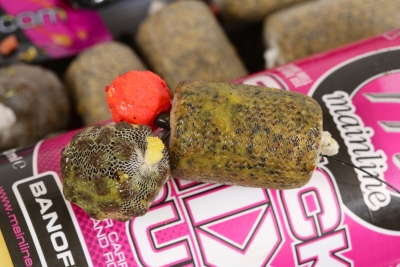 Tutorials
TRIPLE ACTION ATTRACTION!
Triple Action Attraction - Three feed stimulating signals from one bite inducing presentation!
With the onset of the colder months, the appetite of carp in many venues will drop considerably as the metabolism of the fish slows. Now although spells of prolonged or heavy feeding may not be on the cards, this doesn't mean that the carp won't feed at all or be active for shorter periods.

Although it does mean that a different approach to those used through the summer may need to be employed. One that includes tactics such as staying mobile - moving to different areas of the lake and searching out pockets of shoaled-up fish. Casting at any sign of carp activity is another great quick bite winter tactic that also highlights a couple of important rig requirements.

Firstly rig confidence; you'll need peace of mind that more often than not your rig will be well presented even when casting to an unknown area. Secondly and perhaps more importantly – you'll need oodles of attraction! To entice a bite from lethargic carp your cold season catch-rate will benefit massively from a presentation that provides higher levels of both visual and taste enhancing stimulus!

Want a piece of that? Yes of course you do! Well here's how to put together a simple, easy to cast presentation that ticks all those boxes – broken down into in three high-attract sections…
ONE – WATER COLUMN SIGNALS
One of the best ways to draw fish towards your hookbait is to send a number of attractive food messages throughout the water column to promote carp curiosity and better still, a feeding response.

This water column signal can be achieved via small food particles diffusing around your presentation, as well as liquid attractors leaking out from the bait. Groundbaits and Stick Mixes are ideally suited for this – able to carry liquid flavours and enhancement, but also disperse small, micro food items.

What's more when formed into small, compact PVA Sticks threaded onto the hooklink – valuable anti-tangle properties are also added to the presentation.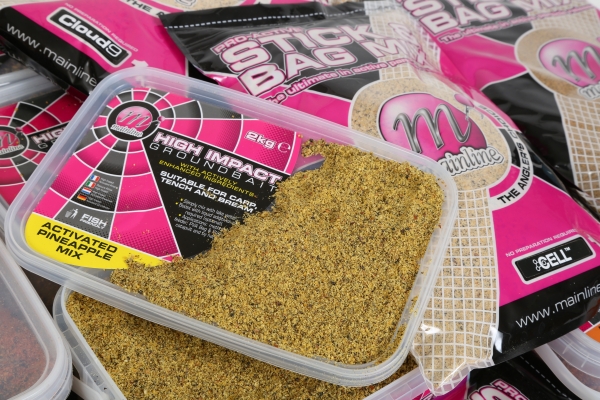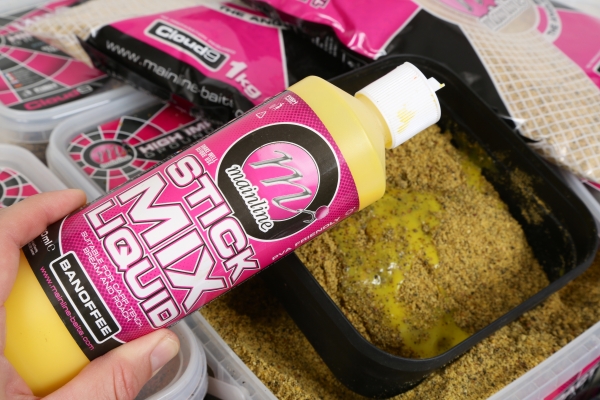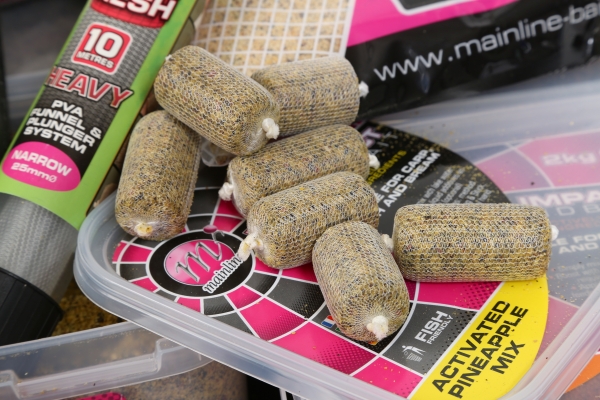 TWO – HOOKBAIT ATTRACTION
With the minimum of food and bait being used within a cast friendly presentation that's also well suited to the low appetite of the fish, its imperative that ever part of it works and attracts to the max – especially the hookbait!

Even if you're a die-hard food bait fan this really isn't the time to be subtle – promoting carp curiosity and activity is what's important. So bright, visually stimulating colours are key hookbait qualities, as are high levels of flavour attraction.

They don't necessarily need to be fruit based flavours, just as long as they are high leakage and palatable. Although it's worth remembering that classic flavours such as Fruit-Tella, Tutti, Milky Toffee and Pineapple Juice hold a proven track record for winter bites.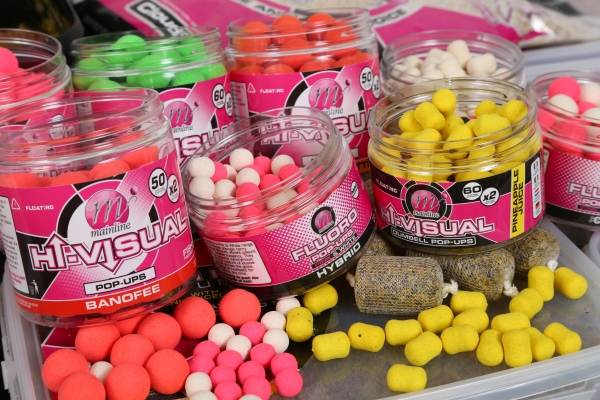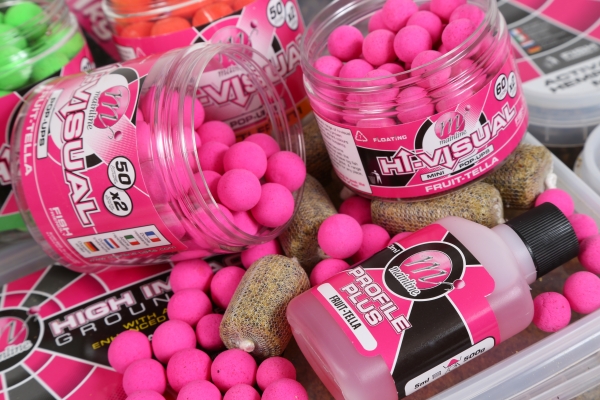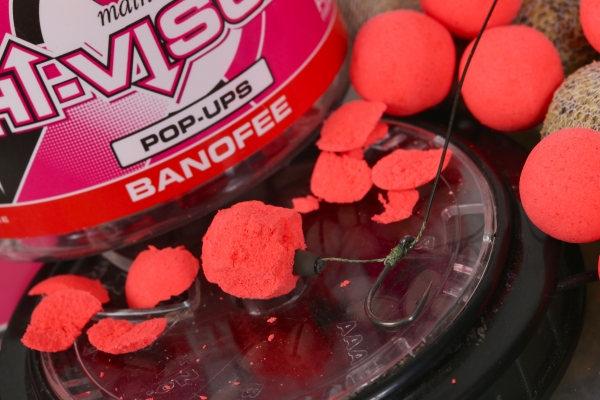 THREE – FOOD ITEMS
So far a high-attract set-up that's fairly aerodynamic and tangle proof is in the making, but there's still just one more thing to add – a little food. Something with a slower breakdown rate than the Stick Mix to ensure a few tasty morsels remain around the hookbait for longer periods.

Carp pellets (trout pellets are not ideal in cold water temperatures) such as Mainline Response Pellets are perfect for this and all that's needed is the smallest pinch of pellet contained with a tiny PVA bag – nicked onto the hook.

Although don't forget these pellets and the whole presentation in fact can receive a further boost of attraction from a coating of liquid flavour – just as long as this enhancement is PVA friendly. Oils are best avoided in cold water, although Stick Mix Liquids or Particle & Pellet Syrups, full of natural sweeteners and attractors impossible to overdose are ideal.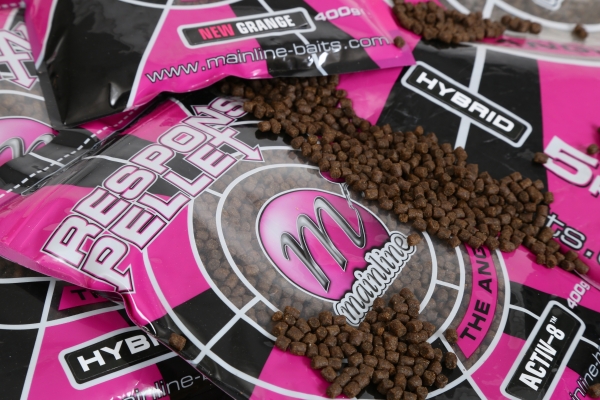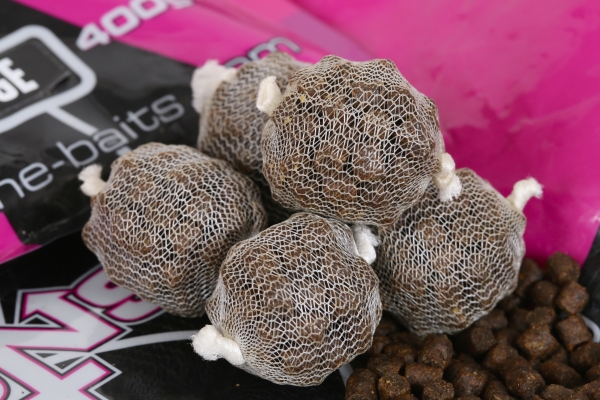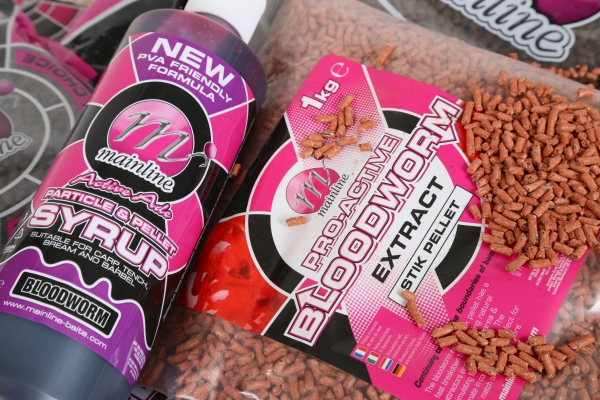 THE FINAL COMBINATION
With a few PVA Sticks, a small selection of high-attract hookbaits and some glugged-up parcels of pellet, you really don't need to be carrying a mountain of bait even though you'll be providing the food signal of a much larger amount of bait.

All you'll need to do when ready to cast or move your rods to another area is arrange the final presentation, which couldn't be easier. Choose your hookbait, nick a small bag of pellet onto the hook and then thread a PVA Stick down the hooklink – pulling the hook point into the Stick to mask and protect it.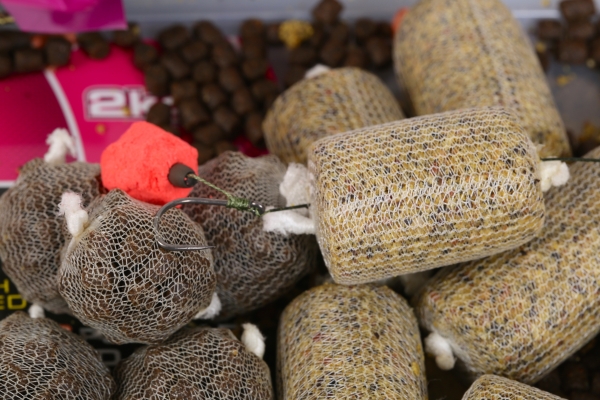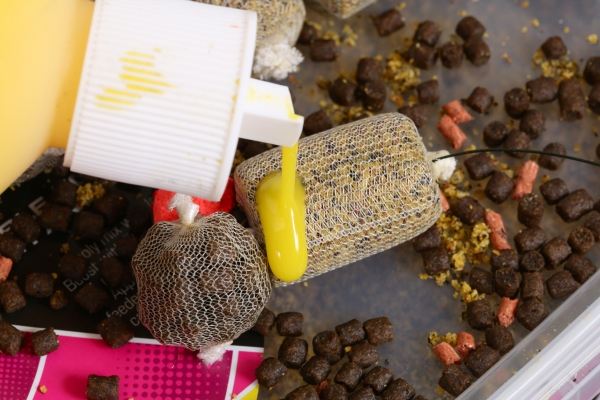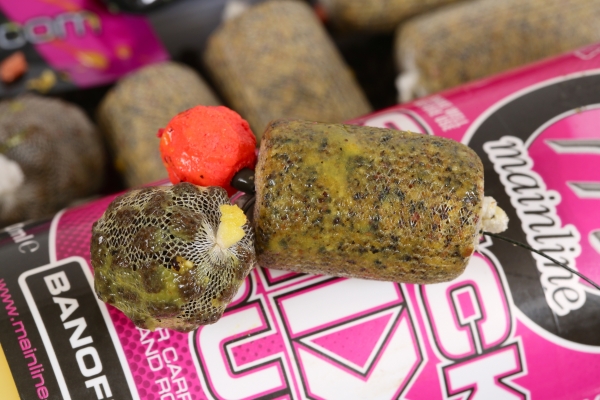 Share this article
0