Mainline
Articles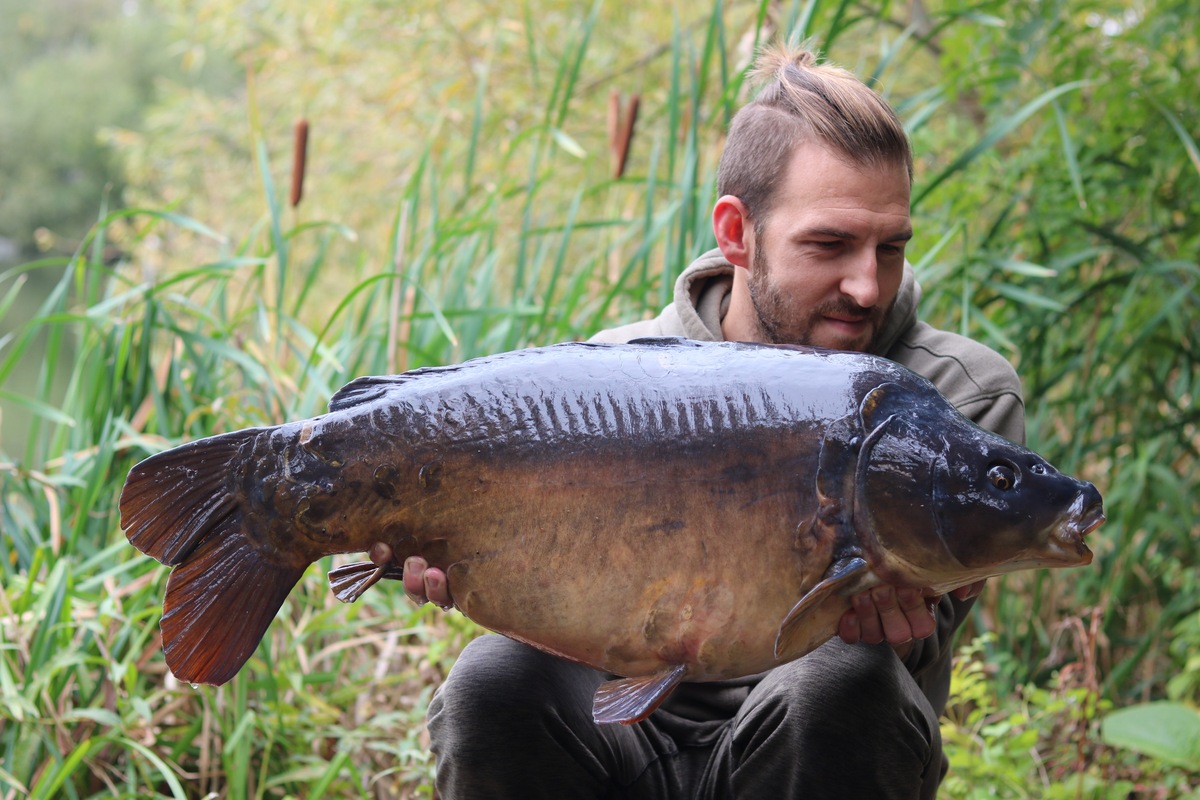 Tutorials
SYNDICATE LIFE!
EVERYONE WOULD LOVE TO RUN THEIR OWN FISHERY, RIGHT?! WELL DAVID ROWE HAS FULLFILLED THIS DREAM WHICH AS HE EXPLAINS COMES WITH HIGHS, LOWS AS WELL AS THE SATIFACTION OF CREATING A HEALTHY ENVIROMENT FOR STUNNING CARP!
Whilst many anglers out there, love and enjoy carp fishing and everything it brings with it, anybody who runs or is involved with running a fishery itself will know how much time, hard work, graft and dedication is put in behind the scenes... it's the book that never closes!

My journey started at Thorney pool as a young lad when I was 15/16 years old. Back when the well-known Boyer Leisure name used to run the complex along with its two neighbouring lakes, the infamous 'Rodney Meadow' and also prolific 'Mayfield's Lake'. Back in these times Thorney was a relatively easy water with a very good stock of fish for its size of around one and a half acres. Most people would agree it could easily have been classed a 'runs water' with the average sized fish around the mid double mark with very few 20lb residents.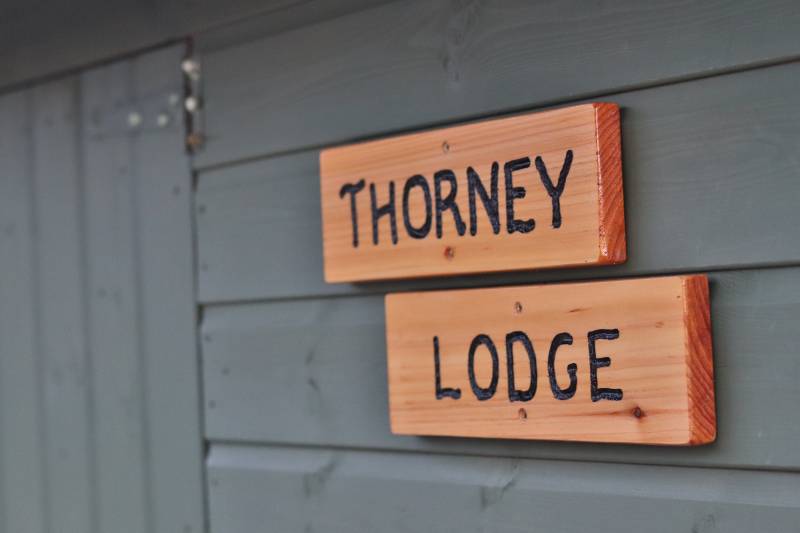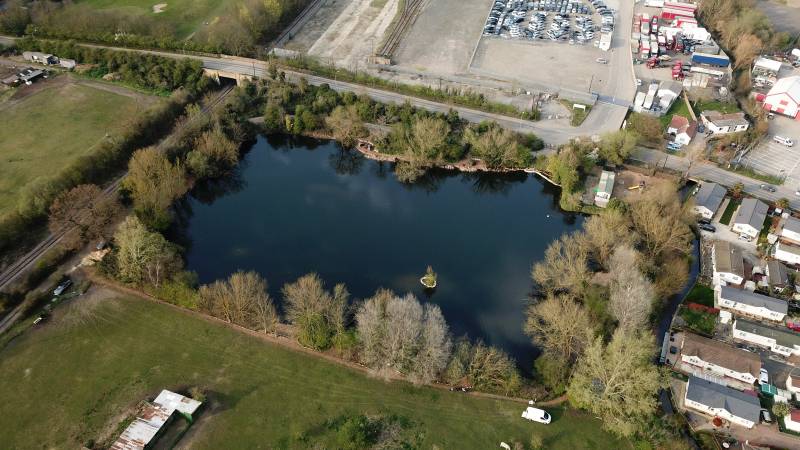 The ball really started rolling for me when a very good friend of mine (who was a bailiff at the time on the lake) asked if I would like to help him bailiff the venue. I accepted within a heartbeat and felt that this could be the start of something very special, as I already had a fond love for the lake. The water had suffered a huge fish kill three years previously and sadly not many fish remained. This had meant that after permission from the EA to re-open, the lake remained almost barren from anglers with only a very small group of hardcore likeminded members who choose to re-join and fish the lake for its remaining residents. It was almost like starting from scratch at this point with maybe a maximum of 15-18 carp making up the stock. This made the fishing slightly tricky although I soon learnt a new philosophy that has stuck with me to this day - less carp equals bigger carp!

I was privileged one day to be offered head bailiff role and swiftly assembled a small team of bailiffs to support me. We worked most weekends and evenings when we had time away from our everyday jobs and family duties. The main goal was to give the lake a big refurbishing and rebuild all swims. We cleared the banks to make the paths more accessible and went to work on many of the trees surrounding the water, which were starting to become unsafe. We made the decision to leave most of the snags in the lake as we felt this provides necessary sanctuary for the fish. That said, the only thing we did do with the tree snags was undercut them all to allow anglers to fish sensibly to them without putting the fish in danger.

After a couple of years of hard work, the lake started to look better. The swims were made bigger and more fishable, and because of this, members began to re-join. Things were really starting to go from strength to strength. With the help from new members (who over the years I must say have helped massively in making the lake what it is today) we started to do things like wood chip all the swims and even built a small members lodge!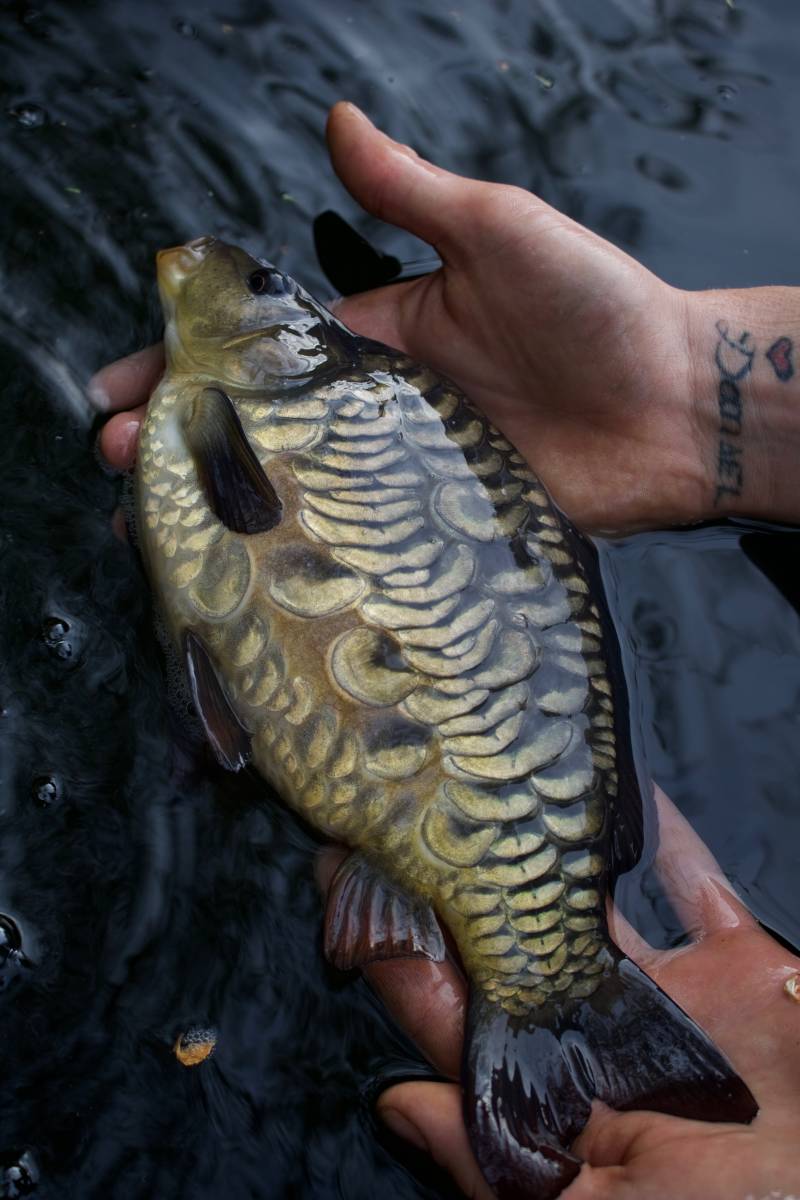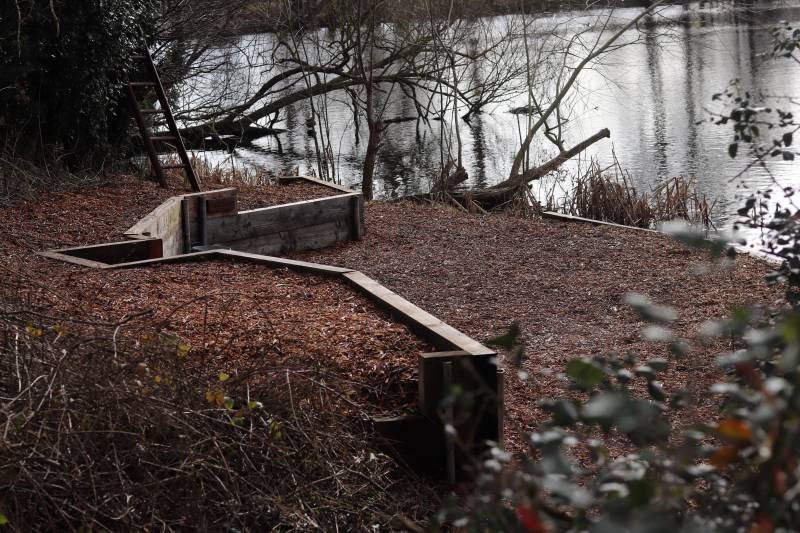 Next on the list was to slowly introduce carp each year, but this was kept to only a handful each time so I could monitor its affect and the growth rates of the carp. The lake definitely began moving in the right direction and the stock started to flourish improving in weight every season. In fact, some of the weight gains have been remarkable! The fish are regularly fed on a feed pellet and also Mainline Baits boilies pretty much continually for 12 months of the year.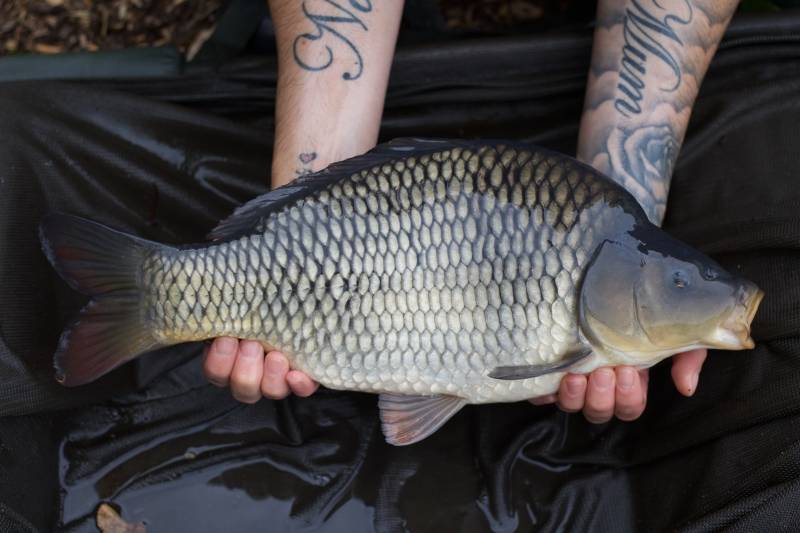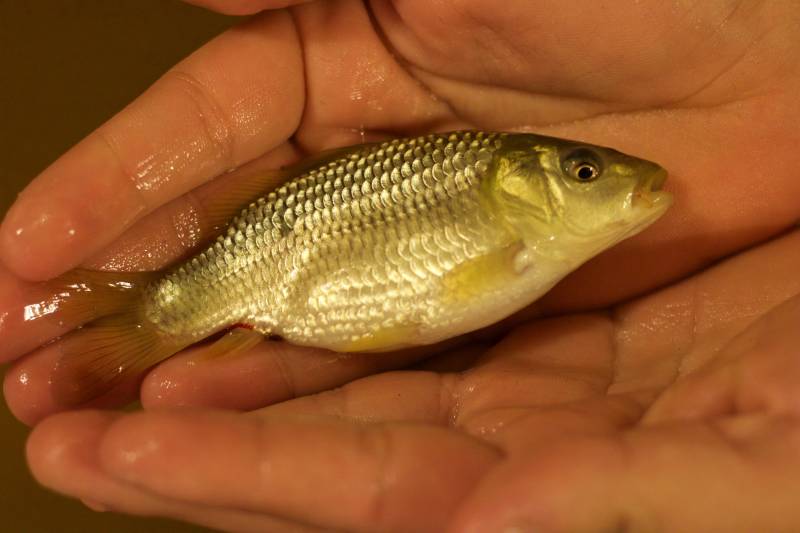 What's more, the anglers also use these Freezer Bait boilies, Cell, Essential Cell, The Link etc. which without doubt helps their catch rates, but also significantly helps improve the condition of the carp. I may not be an expert when it comes to nutritional values and such like, but I do know my fish, and see first hand how they continue to not only grow but also hold superb condition. You could say they are 'happy' fish - well fed and content. One last element that's really important to me is the fact I know the members can use these boilies the whole year through. What we see excreted onto the hooking mats upon landing a fish is simple and basic proof of how easily digested these baits are, and peace of mind for me that bait is never left uneaten to deteriorate on the lakebed.

Fast forward to where we are at present and Thorney is now run as a private syndicate lake by yours truly. Boyer Leisure decided they did not want any involvement with any of their waters back in 2015 and offered me the venue. So next April 2020 will be my 4th season at the helm. With a great pair of bailiffs plus a fantastic bunch of members the venue is in a great place at the moment and even our waiting list is full - a truly remarkable recovery story that continues to unfold...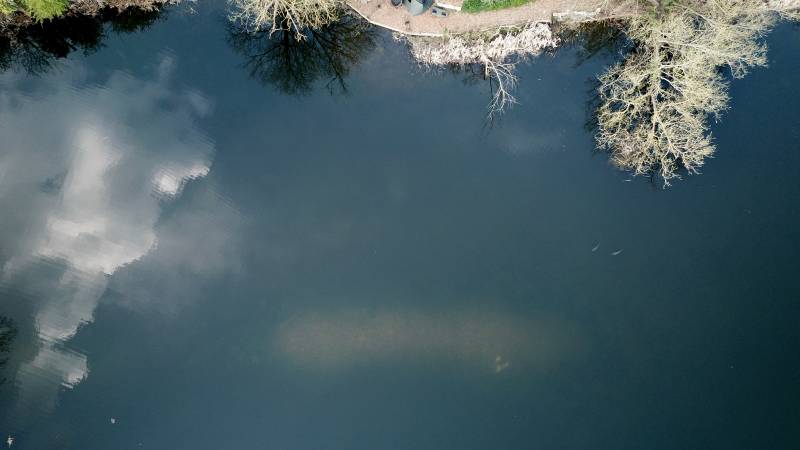 At present we have around 50 carp, plus one Pike and a terrapin! We have seven different residents that have broken the thirty-pound barrier and the majority of the remaining fish are all over the twenty-pound mark. If anybody follows the lakes journey via social media already, you will be aware of just how spectacular these fish look and what pristine condition they are in. Our A-Team is led by the 'king' and 'queen' of the pond. These two impressive carp are very different, but equally stunning. The King known as 'The Black Mirror' usually hovers around the 31-33lb mark and lives up to his name being very dark in colour with a classic old English look. The thick wrist of his tail gives him immense power and once hooked him, you are in for a battle! 'The Big Fully' and queen doesn't visit the bank too often but when she does, she's a sight to be seen! This season she was banked at her highest ever weight of 32lb 10oz.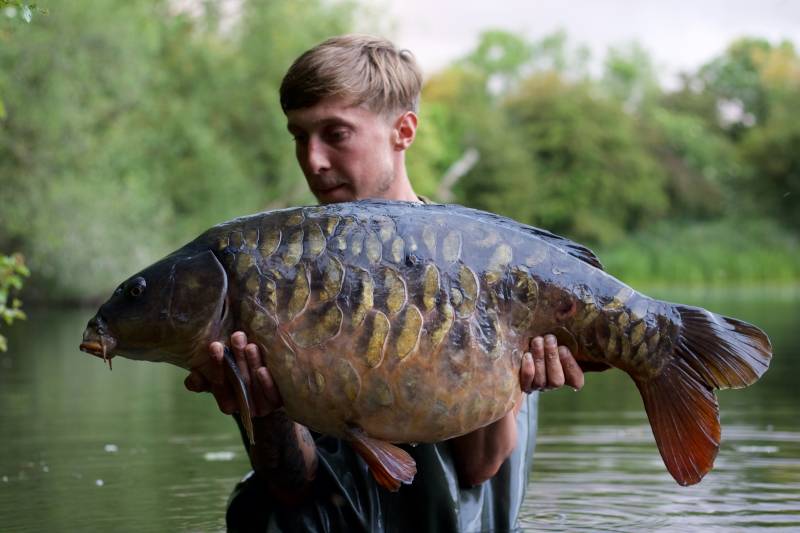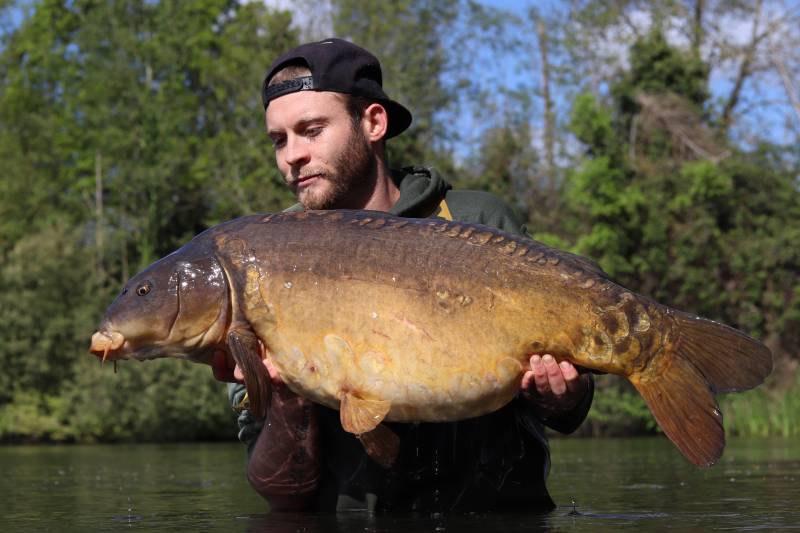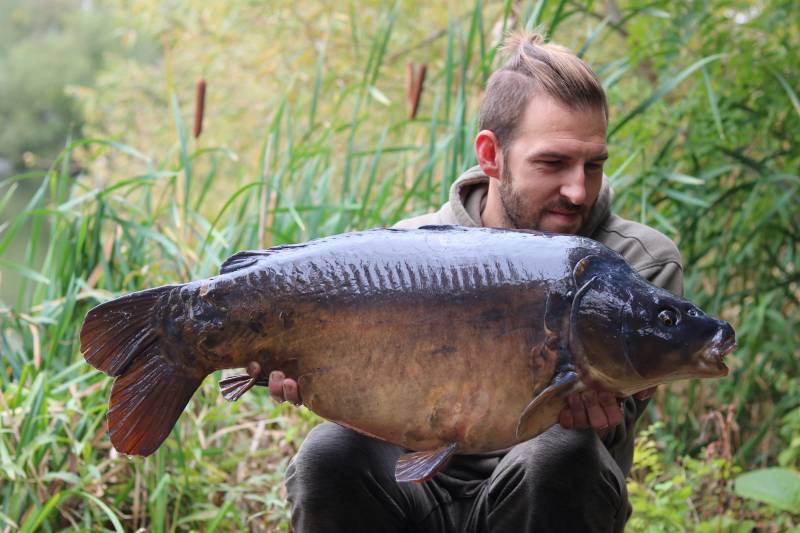 I keep a logbook with every single capture in. This provides me with important information on how each individual fish is progressing. So far it makes for very exciting reading. As an example, I stocked a group of mirrors into Thorney back in 2014. These fish weighed between 6lb and 7lb at the time. These stockie's are now averaging 22-24lb, with a couple of them caught this year at 28lb! It's truly remarkable what can be achieved by providing a healthy environment for the fish combined with top quality bait being introduced year in, year out.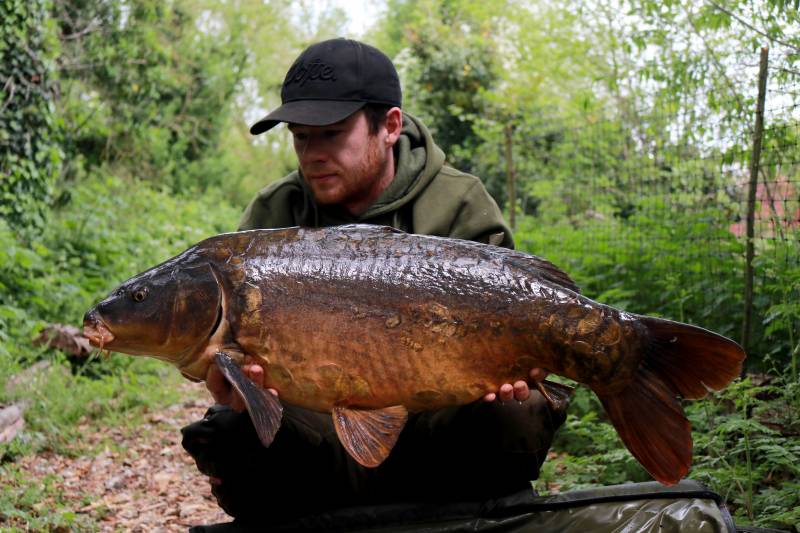 Since I have taken over full responsibility of the lake, I now realise even more and can appreciate the highs and lows of running your own carp lake. One low which was a huge concern was the threat of predatation to all our efforts. Seeing up and down the country the effect Otters are having left me with many sleepless nights indeed with us being so close to a river. Therefore, I had no choice but to have a fence installed around the perimeter for peace of mind. It was very costly but now I can sleep a little easier knowing our stock is safe.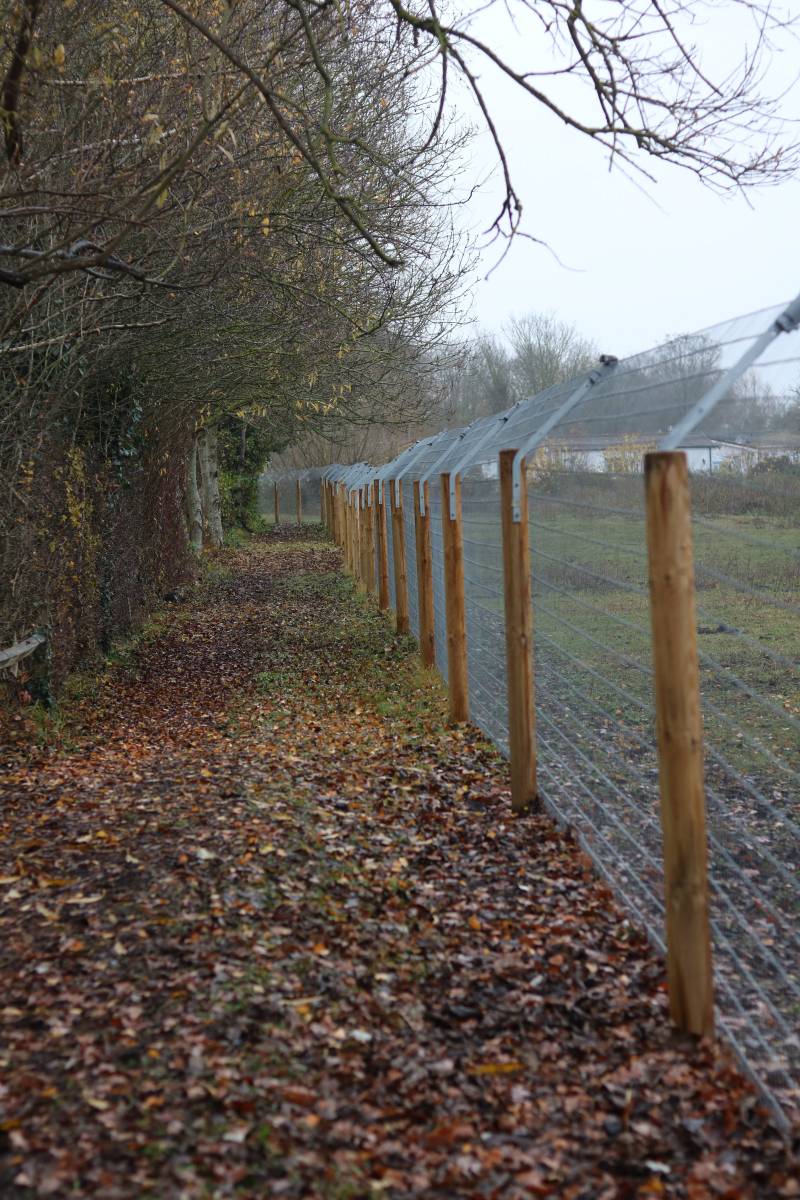 All of this experience would not be possible without the massive support from my family.
My very understanding Mrs who is now accustomed to late night calls of snagged/weeded fish needing assistant with the boat and my three-year-old daughter Mia who has grown up with a love of everything outdoors and even has a fish named after her in the lake. It's rewarding to see the fish improving in weight year on year and also how stunning they look when landed. This is another huge testament to our members who have the up most respect for not only the fish, but also the lake itself. Keeping the fishing safe and the venue tidy. It's a great community spirit here, almost like an extended family of anglers!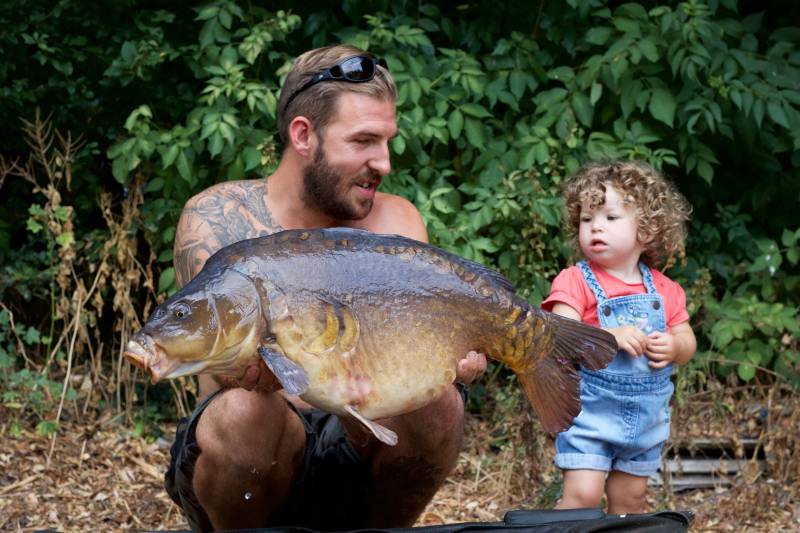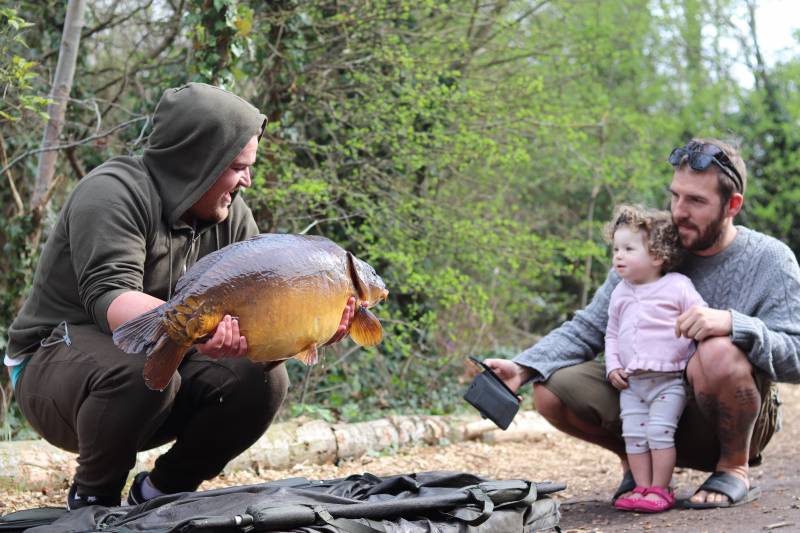 Something else that has given me immense reward has been the rearing of our very own spawn. This has been something that I have always wanted to do. The end goal being to re-introduce this home-grown carp back into the lake. It has very much been trial and error over the last few years with lots of disappointments, but last winter finally saw the first few babies re-stocked back into Thorney. The satisfaction of being able to keep the existing strain going fills me with enormous pride.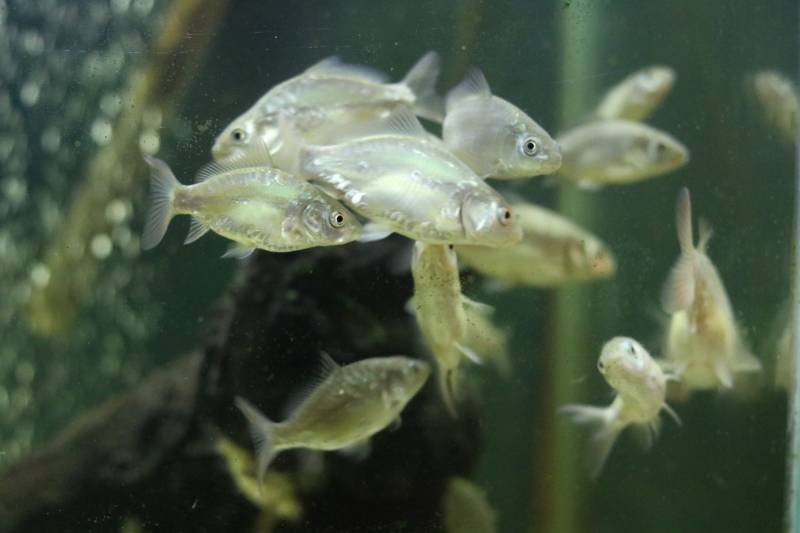 Going forwards I hope to be able to bring you more news on the lakes progress in a continued series of articles. There will be another stocking this winter and I would love to show you the special carp we have planned to introduce and also talk about some of the very special looking current residents we have and their story.

Tight Lines
Dave Rowe
Share this article
0