Mainline
Articles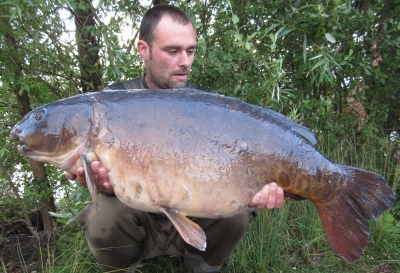 Tutorials
My Favourite Presentation - The Hinge Rig
Mainline carper, Scott Callison give the low-down on his number one presentation - The Hinge Rig
Many times over the years I have been sat on a lake blaming my rigs for the reason I wasn't catching! Sometimes wasting months trying different rigs to try and solve the issue - which I suppose could be deemed as a sharp learning curve in my fishing education. Finally, I came to the conclusion that it isn't always your rig design and there could be other factors such as hook sharpness and general fish location. In this piece I will give an insight into my most effective rig and why I believe it's such an awesome presentation.

The Hinged stiff rig has accounted for the vast majority of my captures in the last three years; this rig has been used by many and is great for combining two different hooklink materials together with a boom section and a stiff, shorter section. When creating the boom section, I first started using a HBS pre-made link with a stiff link material on the hooklink, but found that when fishing over weed and debris there was too much risk of the link not sitting on the bottom and instead sitting up at a slight angle which is not a good presentation. At the moment my preferred combination is to use Korda Hybrid Stiff for my boom section and Korda 25lb Mouth Trap for the rigs shorter, stiff section.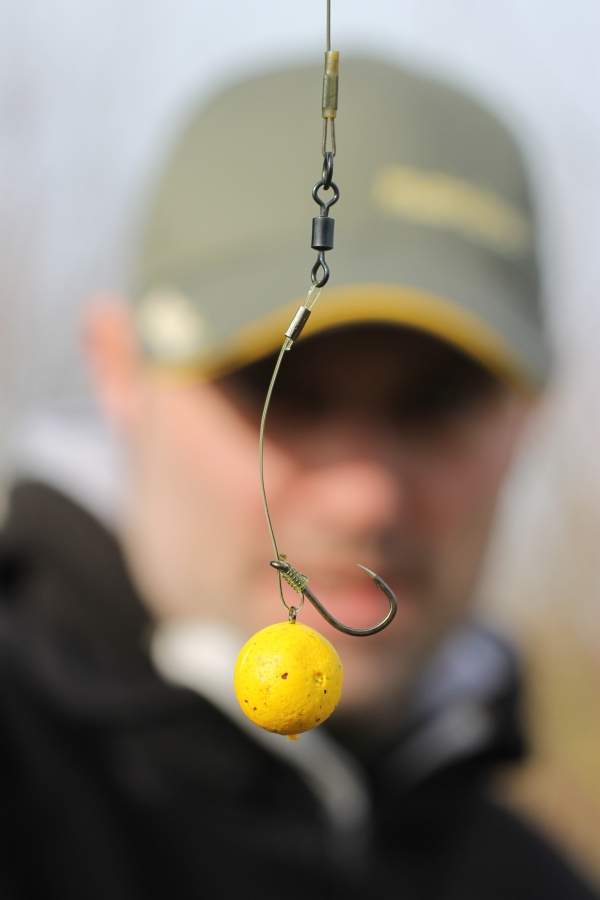 First off I will make the boom section; you can make these links up and keep them in a rig box which will keep them nice and straight until you require them. To do this I pull off a length of Hybrid stiff and leave the coating on, this will keep some relative stiffness to the link, I then crimp a loop at one end. By using crimps I find that the rig finishes up a lot neater and you are eliminating the reduction in knot strength, to this day I have not had a crimp go on me and if I can, I will use them rather than a knot in any of my other rigs.

To cover the crimps used, I then thread on 2 pieces of shrink tubing. Next take a flexi-swivel and crimp that on at the other end of the boom, and shrink the tubing over the crimps with steam (be careful not to burn your finger or damage the hooklink material with the heat). Using different size swivels can aide in sinking the pop-up of your chosen size, for example I will use a size 11 for a mini pop-up as this brings the bait down without the need for added putty. The optimum length I have found to be 7-8 inches until last year's French trip where I ended up using rigs of 14 inches long! This was because the fish were feeding very finicky and found that anything shorter was not getting a take. We put this down to the fish sitting above the baited area and sucking or wafting the baits about before picking them off. Little changes like this can result in more fish on the bank.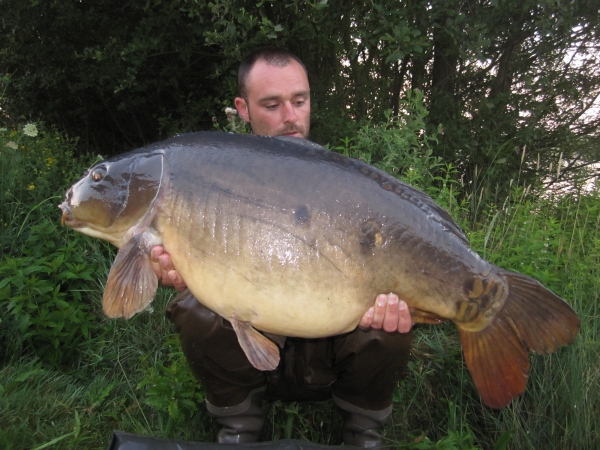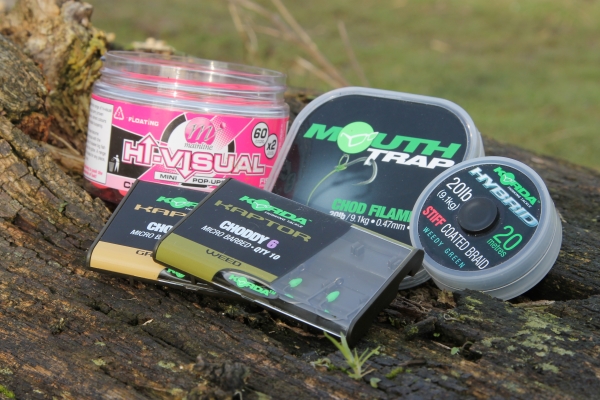 Moving on to the hook, over the past years I have had different issues with different brands and size's. Beginning with size 8 hooks I found that the hook was failing to catch hold in the fishes bottom lip as well as I liked, so after a bit of thinking I kept the boilie size the same and increased the hook size to a size 6 or 5 ESP stiff rigger. The reason for using a stiff rigger hook is that the out turned makes the hook sit a less aggressive angle than if you used an inwards turned eye. Nine out of ten captures are now hooked square in the bottom lip. Since the arrival of the Korda Kaptor Choddy (size 6) I have now switched to these as they are needle sharp straight out of the pack. Onto the short, stiff, hooklink section and my chosen material is Korda Mouthtrap. It's great for creating an aggressive curve and when pulled tight you can just re-shape the curve. The only knot that is used in this rig comes next, which is a 4 turn knotless knot to attach the hook to the hooklink material.

A rig ring is then attached to the tag end which is then passed back through the hooks eye and blobbed with a lighter. Because you have used a Choddy hook with a larger eye than a standard hook you can pass the thick, Mouthtrap monofilament back through with ease. The rig is a pop-up rig and works to its full potential in this situation, I have found that using it over a large spread of boilies works best for me. You can get the fish picking up freebies with great confidence and then when they investigate your rig and it fly's straight in. With the swivel forming the rigs hinge, a 360 spinning action is created, so whatever angle the fish sucks the bait in from it should turn and when the bait is ejected the rig ring flies to eye of the hook and leaves the hook point on the fishes bottom lip. Using an extremely buoyant pop-up is essential with this rig and that's why I use the Mainline mini-pop-ups, although only 12mm they are extremely buoyant and I have the up most confidence in them and know that if it's been a quite night these little baits will still be sitting proud on the lake bed at the ready.

Over the past years I have had some great success and had some great hits on my syndicate, none more so when I was on a particular run of luck I caught the biggest mirror in the lake at 36lb 2oz, I finished that spell with seven-thirties in five separate nights with some twenties in amongst them. This rig is always set-up on two of my three rods in my bag and I will continue to use it for a long time to come and hopefully you can have some success like me.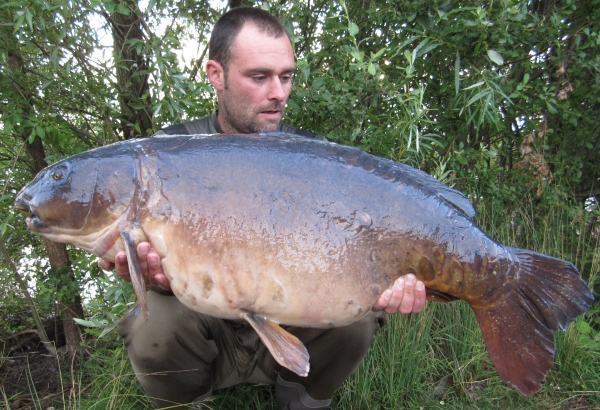 Share this article
0