Mainline
Articles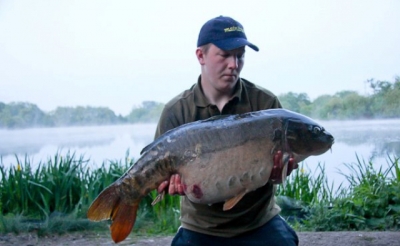 Tutorials
Mainline Cell – Mainline Magic!
In this article Mainline carper, Shaun Mitchell explains why he rates the Mainline CELL range of baits so highly!
The Cell – Magic in a bag and one of the most revolutionary baits to ever be produced. Since its release it has quite simply caught everywhere, from well stocked runs waters right through to some of the most difficult venues in the country!

The first time I started using the Cell coincided with my first trips travelling on the M40 Southbound, to fish a day-ticket lake in the Colne Valley, 3 hours away from my home in Staffordshire. I knew I needed a quality bait to compete with the full time anglers on the lake, but little did I know what a special bait I was on to. To cut a long story short, over the space of two months, over 40 bites were taken all on the Cell, with the large majority of these fish being over 25lbs, including three different thirties and another couple just shy of the thirty pound mark. This was in all conditions, at various times, and each fish was taken from the same swim, which was classed as a Noddy swim, as it was right by the road and you could park behind the swim. To be fair, if fished wrong, this was a Noddy swim. But I happened to get in it on my first session, as a good vantage point for a move on the next morning, and caught straight off the bat, again the Cell proving that it is an incredibly fast acting, high impact bait.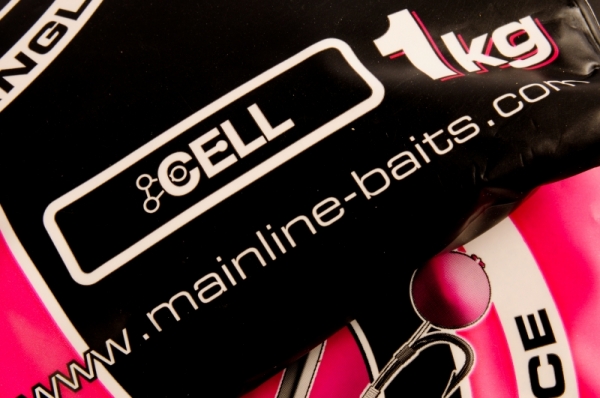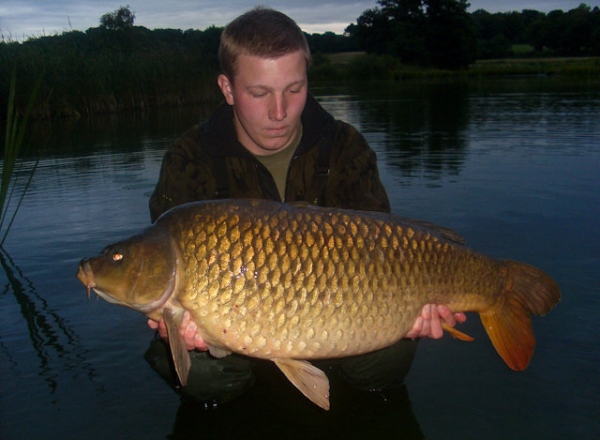 The Cell being a light coloured bait was a definite edge when fishing spots in and around weed, being visual for the fish to hone in on, but also worked on a hard area that was very clean. On my tight spots I used 2-3 catapults of Cell per rod, and on the large clear area I would use 2-3 Kilos per area for the session. These contrasting approaches prove that the Cell is versatile, and if you can only afford a little bait, then its worthwhile buying quality.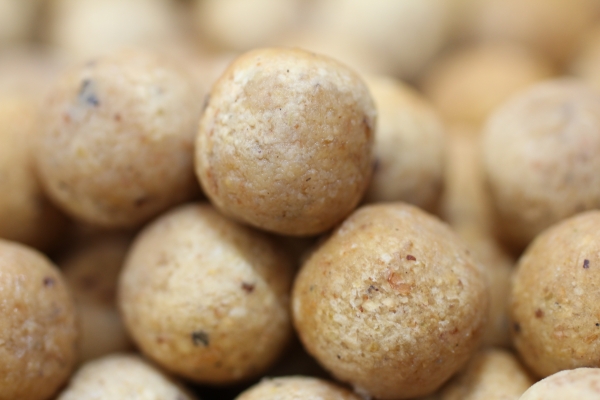 The instant impact of the bait was phenomenal! Combined with 10mm Dumbell Cell hook-baits and spot fishing amongst the weed it absolutely blew the lake to pieces. The bait smells gorgeous, looks attractive with its bright white tinge it takes after being in the lake and tastes good too.

It is literally confidence in a bag for me and don't just take my word for it, if you need a convincing reason to try the Cell just pick up a weekly or monthly carp magazine and see just how many captures come to this bait. Combined with the fact that you can be safe in the knowledge that the Cell has probably been established into your target lake too! Go out and buy a bag and start catching!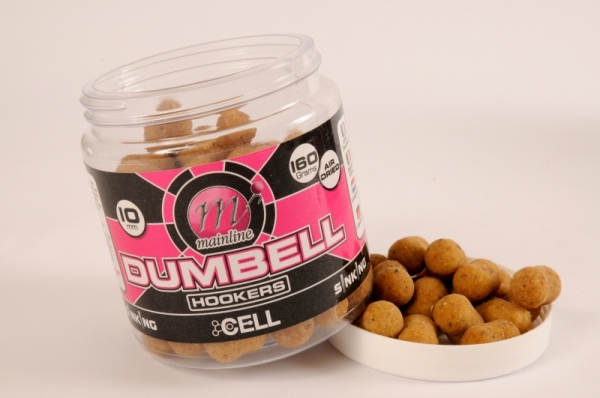 I mentioned earlier about the 10mm Dumbell Cell hook-baits. Ever since Kev at Mainline let me loose with these I have been blessed, as they balance up so delicately, made with the same ingredients as the Cell. I use them religiously wherever I go, with my faithful KD rigs with three artificial sinking maggots over the top. The fine set-up matched with a Size 9 or 10 E-S-P Curve Shanx hook is outstanding and can trick even the shyest of carp into biting.

I've even had a bite on a 35oC hot day in the summer at 1PM, using the Cell 14mm baits and this rig, when most other anglers were thinking about floater and zig fishing. If that isn't pulling power, then I don't know what is. The Hookers are tough and I have never had to worry about it going soft, or coming off my hair. The shape factor has been known for a while now, but people still use round hook baits, so the edge that these Dumbell Hookers give you is great.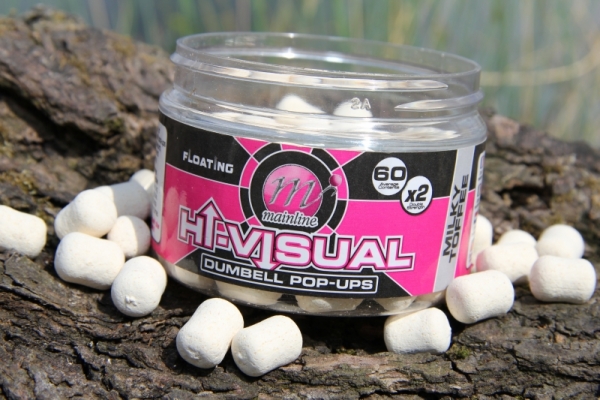 To summarize, any Mainline bait is quality – but in my opinion this is quite simply the best bait ever made. I don't have to worry about my bait, which is one third of my battle over. My rig is sorted thanks to the special little Dumbell Hookers and that leaves me just worrying about location, which is all I want to have to worry about on any lake in the country.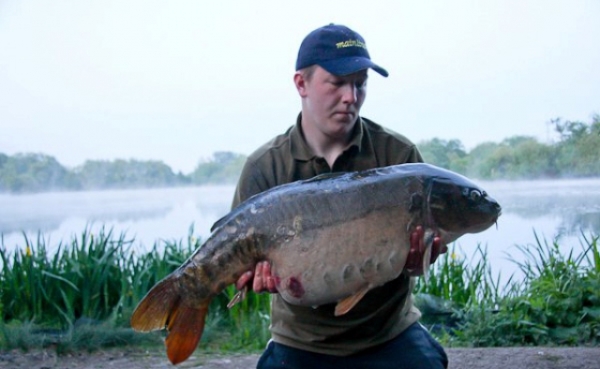 Share this article
0