Mainline
Articles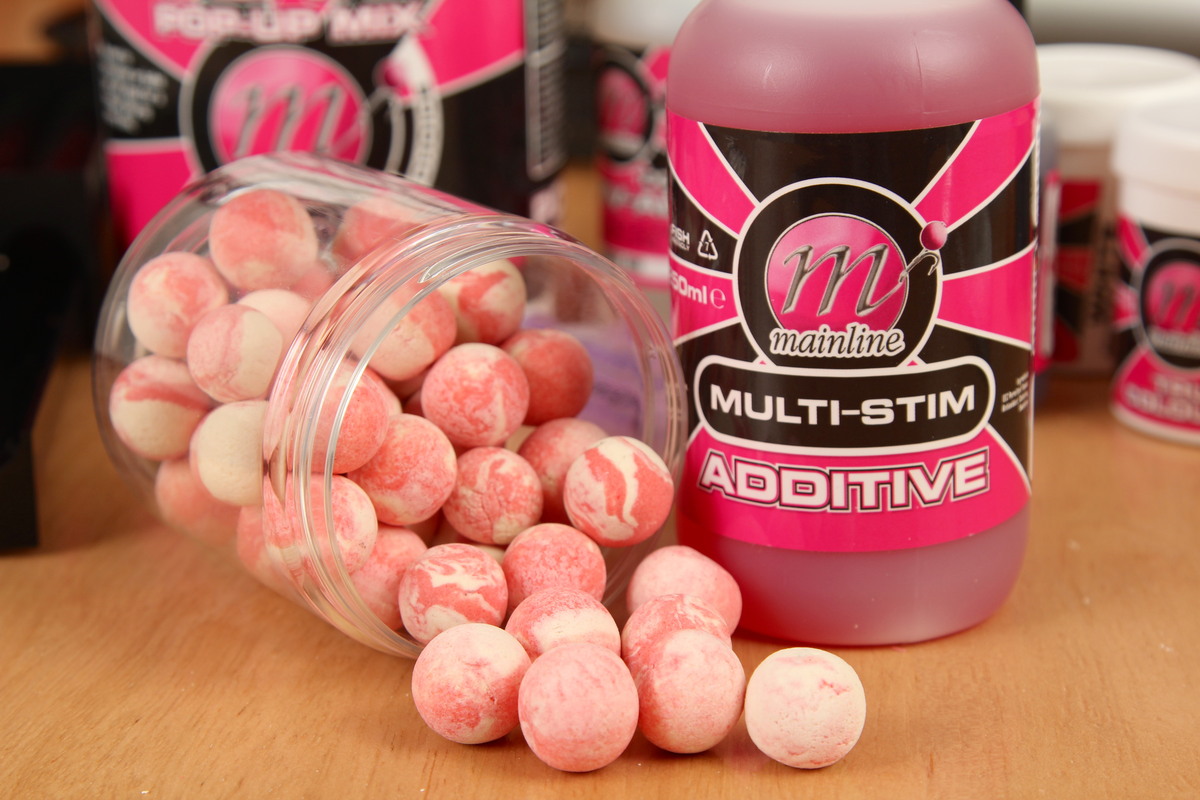 Tutorials
How To Make Two-Tone Pop-Ups
Including a suggested recipe and the equipment you'll need, this feature covers everything you need to know when rolling your own custom Two-Tone, Washed-Out Pop-Ups...
RECIPE:
1ml Scopex, 3ml Cherry Juice, 1ml Sweet Ade, 5ml Multi-Stim, ¼ Tsp. Tru Colour White, ¼ Tsp. Tru Colour Red, Polaris Pop-Up Mix and one egg.
EQUIPMENT:
Mixing Bowl, Measuring Syringe or Pipet, Rolling Table, Bait Gun, Fork, Spoon(s), Saucepan and Sieve or Strainer.
PRODUCTION TIME:
Approx. 90 minutes.
READY TO USE IN:
24HRS air-drying - preferably five to seven days.
Why roll your own 'custom' baits? The answer is simple… With modern carp waters becoming increasingly pressured by anglers you are able to make your feed or hookbait exclusive and specific to you and your approach. Two-Tone pop-ups with an added washed-out look typify this ethos – being what could perhaps be best described as a 'chameleon' style pop-up hookbait. As its appearance covers two great ways at fooling edgy carp - 'washed-out' safe bait characteristics coupled with flecks of bright 'visually stimulating' colour. The result is a unique; high attract pop-up customised by your flavour choice that's perfect for everything from single hookbait tactics to a heavy baiting or PVA bag approach.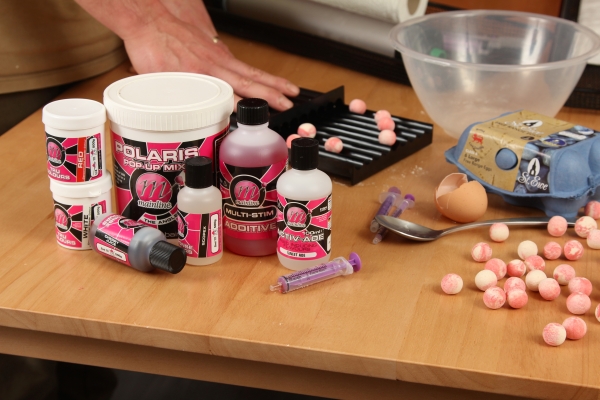 Share this article
0