Mainline
Articles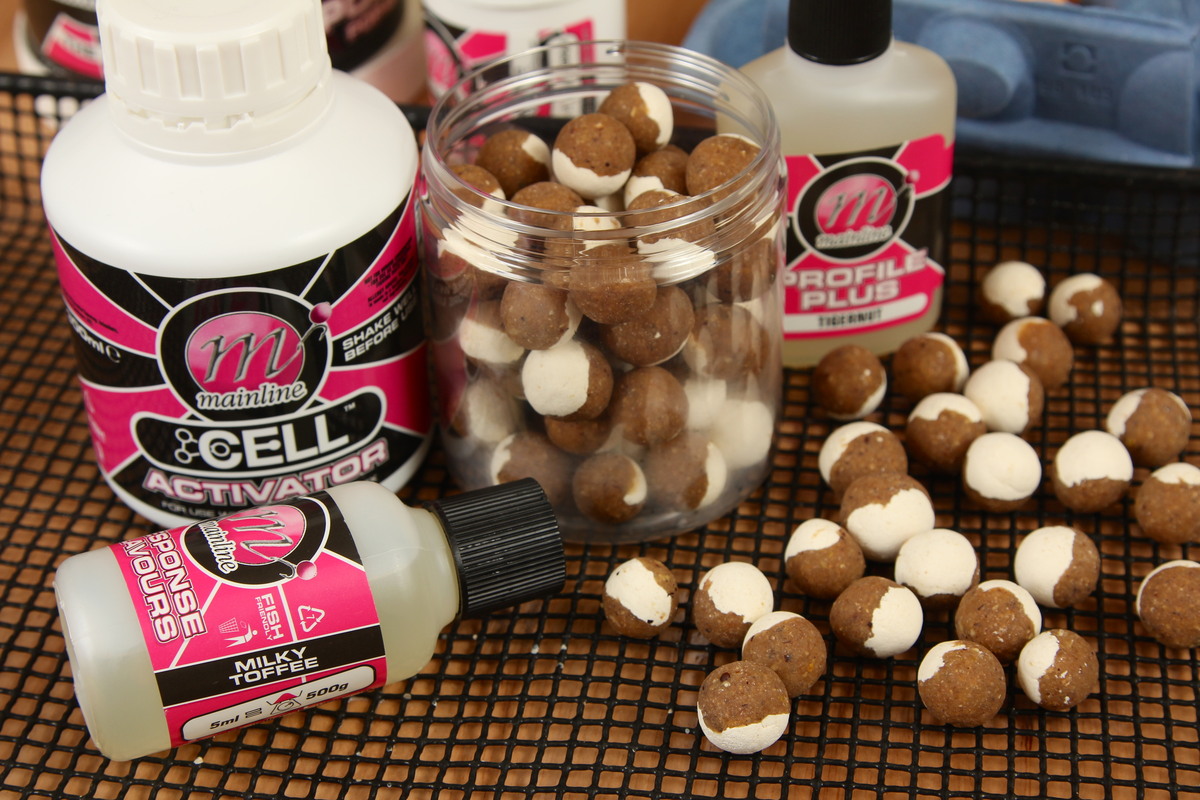 Tutorials
How To Make Snowman Hookbaits
This bait rolling step-by-step guide gives you all the information and know-how you'll need to start rolling your own custom, Snowman Hookbaits...
RECIPE:
10ml Cell Activator, Cell Dedicated Base Mix, Polaris Pop-Up Mix, Tru Colour White, 1 Tsp., 3ml Tiger Nut, 3ml Milky Toffee and two eggs.
EQUIPMENT:
Mixing Bowl, Measuring Syringe or Pipet, Fork, Spoon(s), Saucepan and Sieve or Strainer.
PRODUCTION TIME:
Approx. 120 minutes.
READY TO USE IN:
24HRS air-drying - preferably five to seven days.
'Snowman Rig' hookbait arrangements are an extremely effective way of fishing over a feed of boilies, allowing you to incorporate your food bait, as well as a bright, hi-vis bait to make your hookbait stand out. There's also the fact the overall presentation becomes more balanced by the bottom bait only just negating the buoyancy of the pop-up sat above it. So the speed and mechanics of the rig are also improved, but… wouldn't it be pretty cool to take all these plus-points to another level, refining them into custom hookbaits? Yes it would or rather is, as you are about to see with these 'Snowman Hookbaits' – bringing all the aforementioned qualities into one, single hookbait that you can personalise with flavour, colour and size.
Share this article
0