Mainline
Articles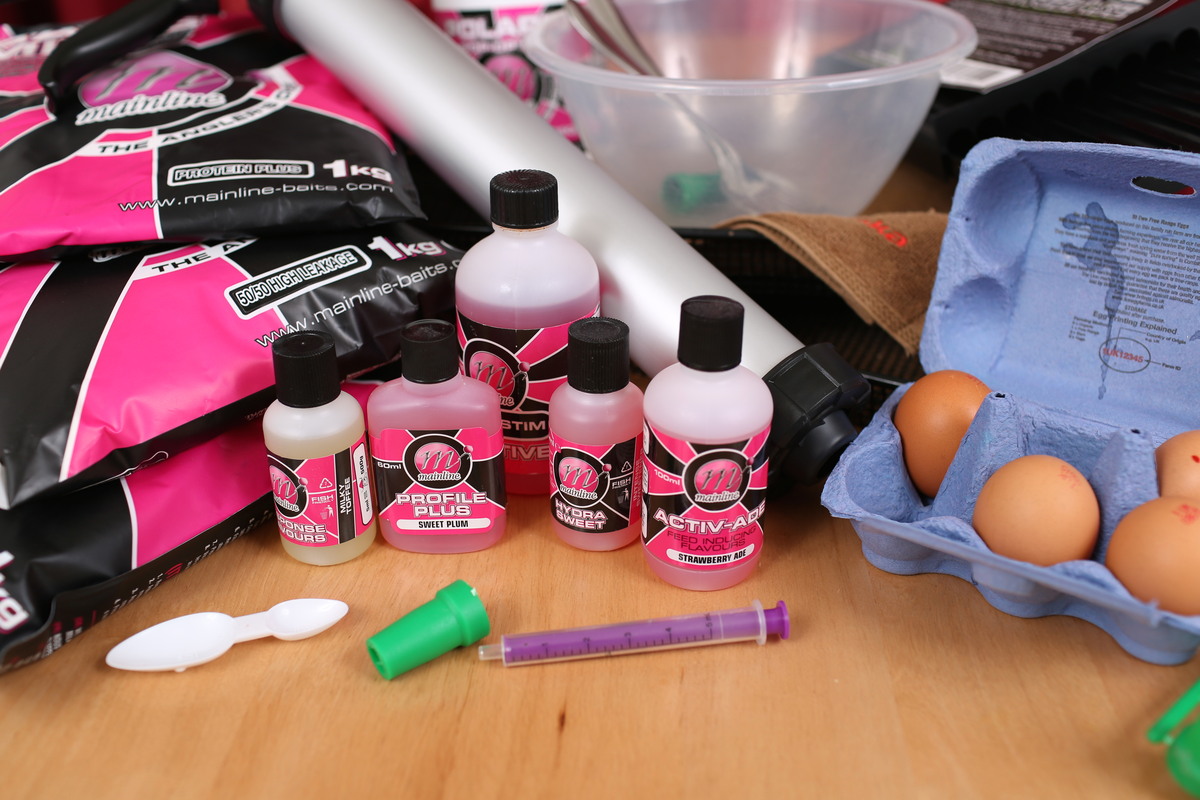 Tutorials
How To Make High Attract 'Winter' Boilies
In this feature we show you how to roll a high attract boilie thats flavours lend themselves to winter fishing, but are also suitable for year round use...
RECIPE:
2ml Hydra Sweet, 5ml Strawberry Ade, 5ml Milky Toffee, 5ml Sweet Plumb, 15ml Multi Stim, 5 Tbsp. Protein Plus Base Mix, 10 Tbsp. Essential Opal Base Mix, 10 Tbsp. 50/50 High Leakage Base Mix and four medium eggs.
EQUIPMENT:
Mixing Bowl, Measuring Spoon, Syringe or Pipet, Fork, Spoon, Saucepan, Strainer, Rolling Table(s), Bait Gun and Towel or Air-Dry Tray.
PRODUCTION TIME:
Approx. 120 minutes.
READY TO USE IN:
Straightaway or air-dry for 24HRS before storing frozen.
Despite the fact that all the Dedicated Base Mixes at Mainline such as Activ-8, Cell and Hybrid being designed for all-year-round use, we've delved back into the more 'old-school' side of bait making with this feature and a winter-focussed boilie.

That term really has to be used loosely, as there's no reason why this boilie recipe couldn't be used at any time of year. Although it does reflect a common trait some years ago where anglers would change from savoury, fishmeal type baits in the summer to fruitier, birdfood-based boilies for the colder months.

Again, the options to customise these self-rolled baits were and are still only limited by your imagination, the ability of you and perhaps a few (privileged) mates to confidently test any mix or recipe.

So to give you a head start with the confidence levels we've kept to a proven combination…
THE BASE MIX
As you can see we've used three different base mixes together: Protein plus, which adds a creamy note and a little easily digested nutritional value, Essential Opal that contains bird foods and a truly awesome fruit powder Palatant and 50/50 High Leakage, which as the name suggests aids flavour leakage and therefore attraction.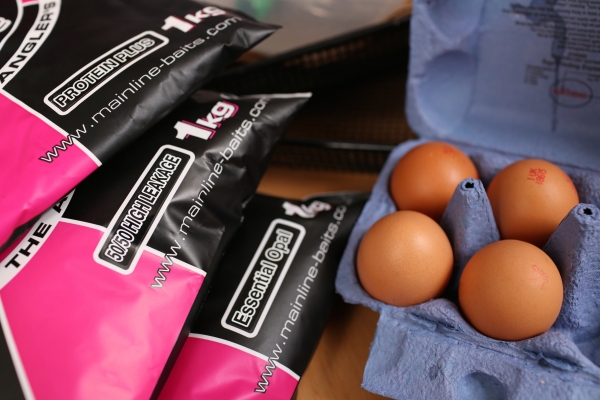 THE FLAVOURS
Sweet Plumb and Milky Toffee; two flavours that you just know will work together and a good tip when you are combining flavours is to actually smell them together. Remove the lids and hover your nose above the bottles, you'll get an idea of the resulting aroma, but you'll also get an idea of which flavour is the strongest and most potent, so you can set inclusion levels accordingly.

You'll also notice we've included a classic winter flavour in Strawberry, utilising the Strawberry Ade that will help palatise the bait, as will the Hydra Sweet flavour. Complete with feed inducing attractors of the Multi-Stim to provide the bait with a rounded and balanced flavour taste.

If you're unsure of what flavours to choose, simply keep to the recommended recipes on the reverse of the base mix packaging.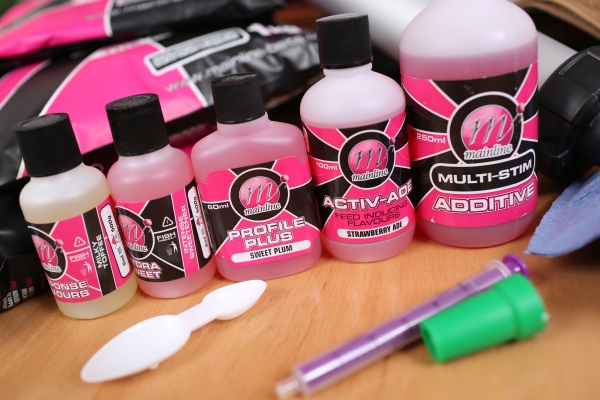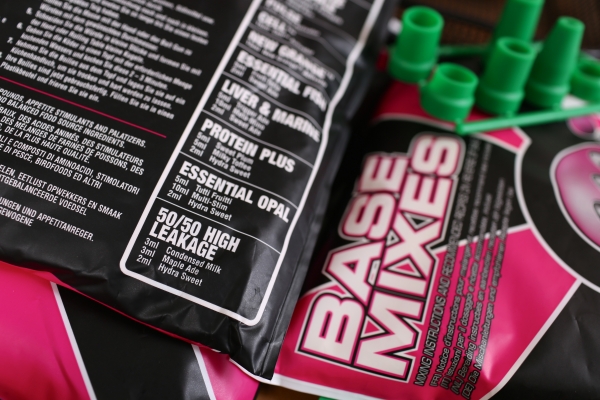 ROLLING METHOD…
Here's the process for rolling the boilies...
TOP TIP – GIVE YOUR POP-UPS A FRUIT BOOST!
The fruit Palatant used with the Essential Opal Base Mix is an excellent powder attractor that a superb addition to your pop-ups.
Share this article
0