Mainline
Articles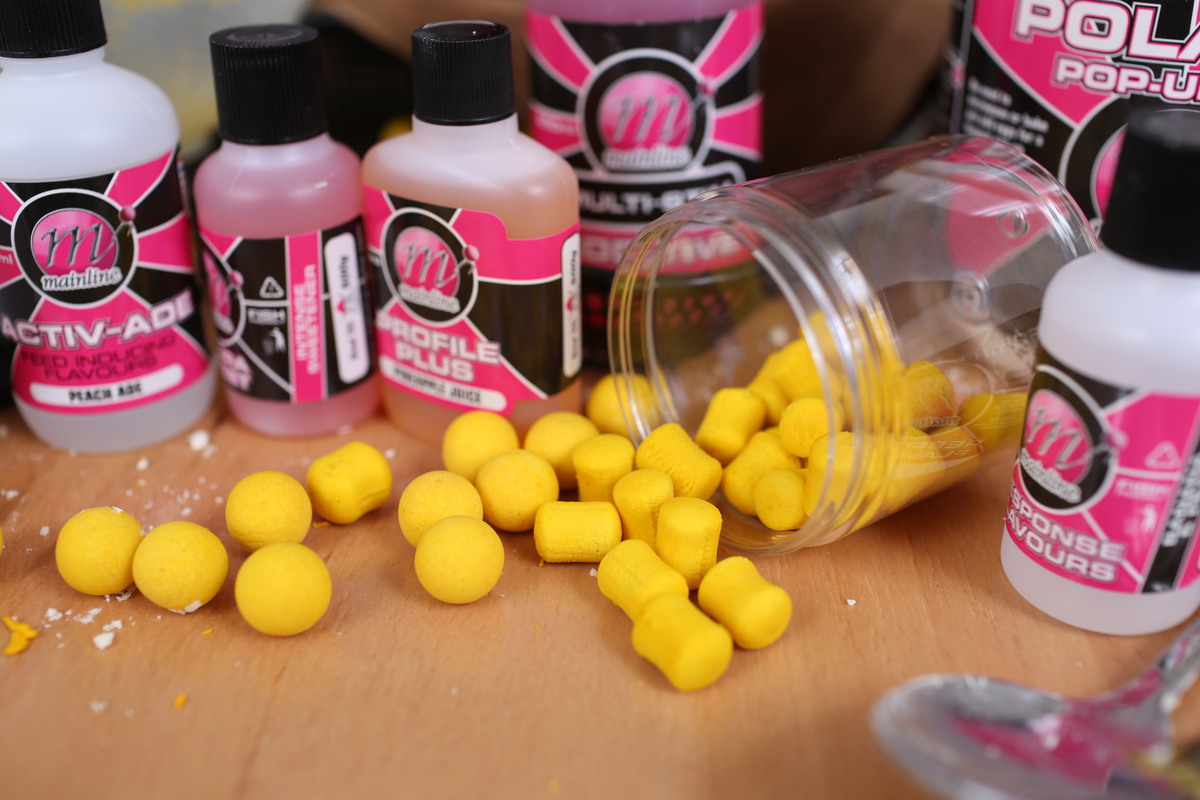 Tutorials
How To Make High-Attract Polaris Pop-Ups
Find out everything you need to know from a suggested recipe to the rolling process for making your own custom high-attract pop-ups...
RECIPE:
1ml Hydra Sweet, 2ml Peach Ade, 3ml Pineapple Juice, 5ml Pear & Banana, Polaris Pop-Up Mix and one egg.
EQUIPMENT:
Mixing Bowl, Measuring Spoon, Syringe or Pipet, Fork, Spoon, Saucepan, Strainer, Rolling Table(s), Bait Gun and Towel or Air-Dry Tray.
PRODUCTION TIME:
Approx. 90 minutes.
READY TO USE IN:
24HRS air-drying - preferably five to seven days.
We've covered a number of bait and hookbait rolling methods from spring and through the summer months, but with winter just around the corner, we're now going to take a look at a very seasonal hookbait: High Attract Pop-Ups.

Yes these pop-ups will work very well throughout the year, and in a number of fishing situations - but it is during the colder months where tactics such as single hookbait fishing come to the fore - and your reliance on a small amount of bait but a mass of attraction is at its highest.

As you'll see we've chosen some classic high attract fruit flavours and yellow colour, but there's nothing to say you couldn't go for a fish or spice-based combo. What's more, we've also rolled the paste into both round and dumbell shaped baits – to easily add another hookbait option.
HIGH ATTRACT POP-UPS ROLLING METHOD…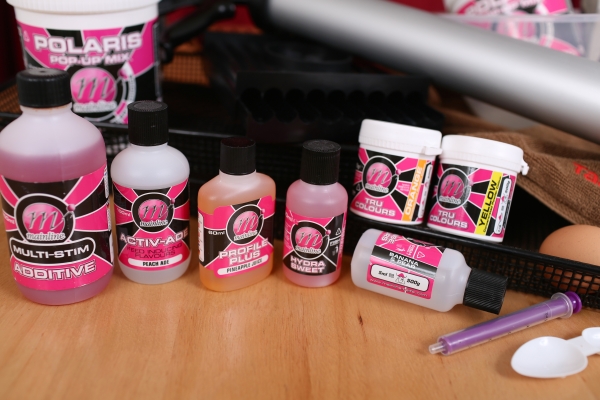 TOP TIP – DON'T MIX YOUR BULK FLAVOURS…
When your recipe includes multiple flavours or liquid additives it's easy to transfer the syringe residue from one bottle to the next and end-up with odd flavours. To avoid this have a glass of water handy and pull some water through the syringe a couple of times to keep it clean between flavours.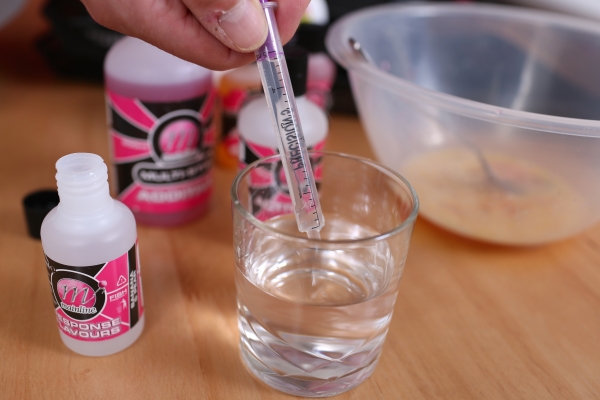 DUMBELL POP-UPS ROLLING METHOD...
Just to add another hookbait option, here's how to roll 'Dumbell' baits...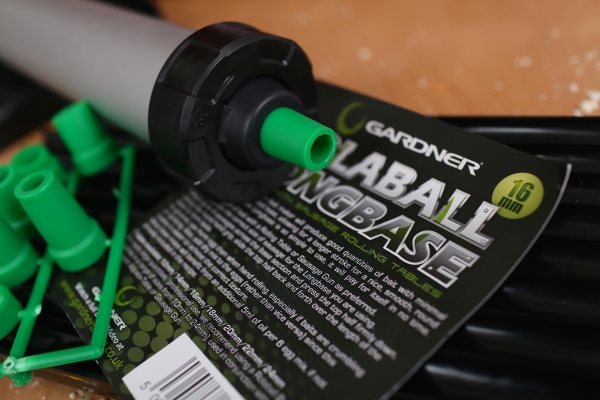 Share this article
0