Mainline
Articles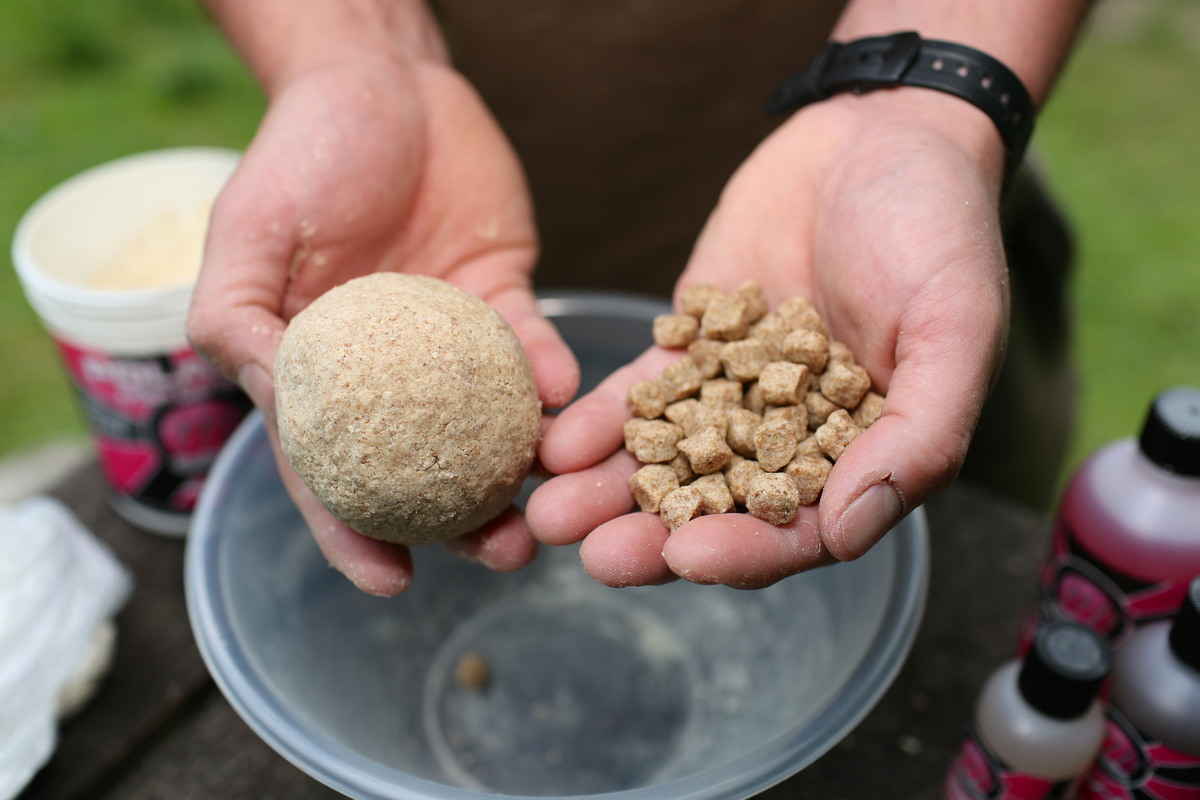 Tutorials
How To Make Floater Fishing Hookbaits
Including a suggested recipe and the equipment you'll need, this feature covers everything you need to know for rolling your own custom Floater Fishing Hookbaits...
RECIPE:
5ml Multi-Stim, 0.5ml Maple Ade, 2ml Scopex, Polaris Pop-Up Mix, Ground Dog Biscuits and one egg.
EQUIPMENT:
Mixing Bowl, Measuring Syringe or Pipet, Fork, Spoon(s), Krusha or Food Blender, Saucepan and Sieve or Strainer.
PRODUCTION TIME:
Approx. 90 minutes.
READY TO USE IN:
Five minutes of boiling (once dry).
When summer is in full flow, surface and floater fishing tactics can really come to the fore – in fact many target carp that can be tricky to fool with bottom bait rigs are often absolute suckers (excuse the pun) for a mixer off the top. That said where fish have been pressured with surface methods before they can still show a huge amount of caution, especially to the hookbait. In this scenario a hookbait edge can be just the ticket! Perhaps custom made to create the perfect buoyancy? Where the hookbait sits on the water exactly the same as the free dog biscuits, even though a hook is weighing it down. Or the addition of some flavour to increase attraction and trigger a mouth slurping reaction. Sounds good eh? Well here's how you can create and incorporate both of these small edges for greater surface fishing effect!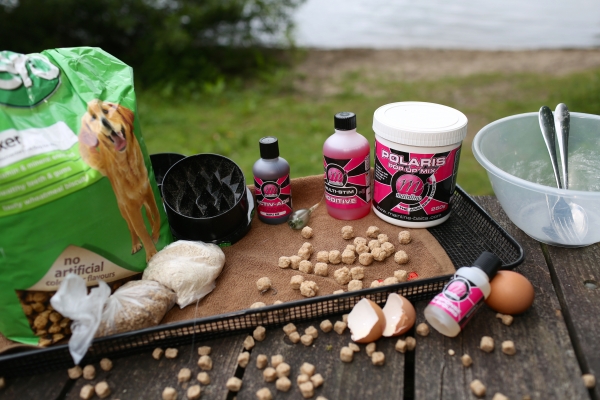 Share this article
0