Mainline
Articles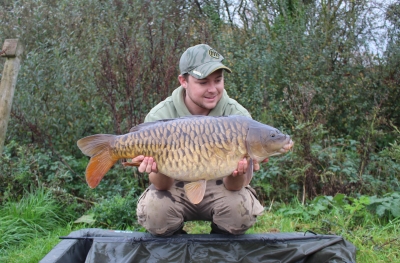 Tutorials
Early Winter Success!
Southwest carper Ricky Thomas reports on a successful trip to Furzebray Lakes in Devon...
With winter well on its way, it was time to get out for a few nights before the seriously cold weather was due in. As anyone who lives in the south west knows, we haven't got a great variety of good day ticket waters at our disposal thus making the venue selection relatively simple when I chose to get back to Furzebray Lakes in Devon. It has a great stock of stunning big carp in lush surrounding - perfect!

As I work every weekend, I'm fortunate enough to be able to fish midweek, which is a huge plus, as the angling pressure is much lower on even the best lakes in the area. The goal of this session was to try and replicate my first ever session on Furzebray a couple months previous - where I managed to land a beautiful 27lb mirror and three others during a 48hr session. More than one fish in a couple nights is normally a very good result so I was happy.

This being my second visit to this fantastic lake, I was still trying to learn this tricky water as much as possible. Prior to the session, I called the owner Tony, to get some info in what had being going on. After a quick chat I got the message that a drop in temperature had slowed the fishing down with only the odd one coming out. Although in my mind I was still confident I could get one even if the weather had changed suddenly.

Arriving at the lake midday, I found four anglers well spread around the lake, all of which were unfortunately blanking. With a new wind pushing into the house bank I decided to jump back in Peg 2, the peg I caught a few from last time. It was a 50/50 guess between Peg 2 and Peg 10 (in the face of the wind or on the back of it), although a fish had come from peg 10 just 24hrs ago, and I knew the plan I wanted to play out. So I decided against Peg 10 even though it was the obvious choice, another angler (holidaying in one of the 5* lodge's) was fishing a day session in Peg 7, which is near the same area on the other side of the island as Peg 10. So I wanted to stay away even though the island looked a banker, but having too much pressure could ruin it for both of us. So I went in Peg 2 to try my luck.

Lucky for me, I managed to get some bait into Peg 10 just incase things did not pay out in Peg 2, catapulting around half a kilo of 10mm/14mm Cell boilies coated in Peaches & Cream liquid close to an overhanging tree at 25 yards. Then some corn soaked in Essential IB liquid down the deep right margin - the Furzebray carp are not big eaters, so loads of bait may have spooked them I'm sure.

I was just getting the first rod ready at 2pm when Tony came flying out the house towards Peg 7 (sort of opposite Peg 10 as explained), the day session holiday maker was into a fish, "his PB is 20lb from 10 years ago, so I bet he's smashed it" shouted Tony, and he was bang on when a new PB of 24lb hit the net for the holidaying angler. Fishing just stringers that gentleman managed to land three twenties the biggest a 27lb specimen in less time than I had got three rods out. A very rare occurrence on Furzebray to catch three is such a short space of time, especially considering for the first seven hours he had nothing at all. Right place at the right time I think, well done that man!

With all the rods out by 4pm I sat and the waiting game began! As darkness fell and the rain started to fall the holiday angler called it a day and retreated to his comfy bed in the lodge, lucky bugger and Peg 10's area was now all free of any pressure. Peg 2 didn't feel right as darkness fell; no shows, no liners, and no anything so moving was already on the cards. Having caught three fish during the night on my last session, I talked myself into staying the night in Peg 2 then moving if an uneventful night proceeded. I was then woken-up at 4am by rain pelting the shelter; my first thought was, I'm moving now. In the dark sky, pouring cold rain at 4am I packed-up and headed round to peg 10. First light slowly came-up as I got the rigs into place. My rigs were made-up from a size 6 Gardner Mugga tied 'feary style' as called by friends (basically a 'D' Rig bottom bait - Combi Rig) using a supple section of 15lb Trickster heavy supple braid, tied to a stiff section of 25lb Tricklink boom material. Two rods were fished over Cell and Hinders combo pellet and the other was over the corn in the right margin. The boilie rigs were 6-inch's long and were fished with a 12mm Peaches & Cream Balanced Wafter - the corn rig was 4-inches and fished with a whittled down Essential IB Balanced Wafter, again in the 12mm size.

The rods were on the spots and I was fishing! Soon after a show on the overhanging tree rod, I was on them! Everything was set-up and ready, as I sat on my hands I was sure that a bite was coming soon. About 11:30 I finished getting set-up when I looked-up and noticed that one of the rods looked a bit wonky, so I walked over to straighten them-up, as I'm a total tart. As I pulled the buzz bar to the right the middle bobbin smashed the blank and the line could be seen shooting through the water connected to a locked-up clutch. The pre-baited tree rod was away and I was in!

After a long fight I managed to slip the net under a lovely 17lb mirror, a real fully scaled mirror. Effort did equal reward as none of the anglers that night/day had managed a bite, I was so was happy, but no completely satisfied. Convinced I could get another from that spot the rod went back out, once again kissing the tree leafs on the way in – using PVA nugget foam to ensure the hook is always masked, especially when fishing next to snags and the rig could catch. Rod back out quickly, I added 20 or so baits back over the top and tied-up a few fresh rig's ready for hopefully another fish.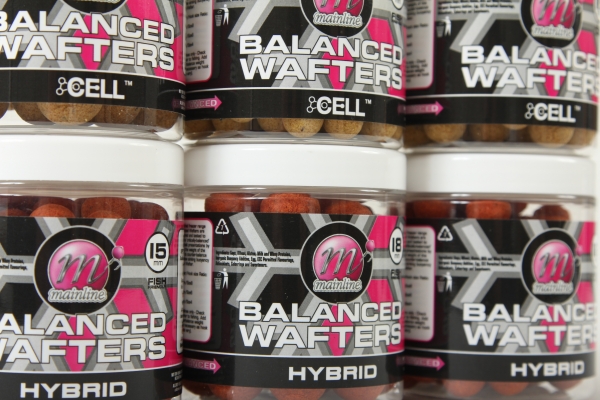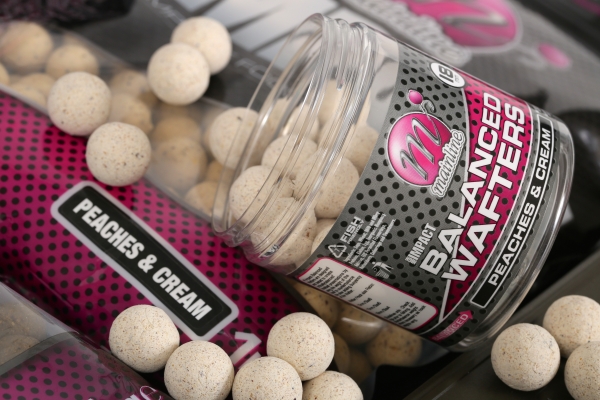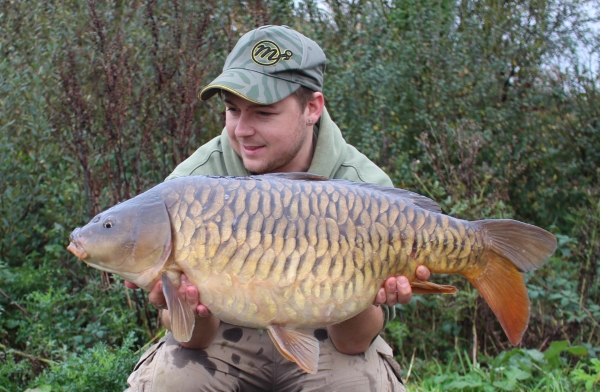 While sharpening a hook one of the buzzers let out five or six quick beeps and the middle bug bobbin was again at the blank - another fish on! I picked-up the rod, but it did not feel right, really bumpy, and then five seconds later nothing. I hadn't lost a fish in nearly four years and I was gutted, totally gutted. Loosing fish is all part of fishing but I did not take it well. I binned the rig just in case and attached a new one and got it back onto the spot once again, adding 40 baits this time ready for the night.

The nighttime on my last trip proved more fruitful so was confident going into dark. With the traps all set and as Furzebray has free WIFI, I was busy chatting to a friend on the other side of the lake on Facebook messenger when I had a liner again on the middle rod. I replied to his message and added to the bottom, P.S. I'm going to get one very soon. Literally five minutes later the middle rod was off again and I was once more connected to another Furzebray carp.

During the fight Jason shouted over about my comment as we laughed across the lake. After what seemed and age I slipped the net under an upper-double common. The lake holds more twenties and thirties than doubles yet I had just had two in a row, quite unusual. The Mugga hook had nailed this one like normal so I thought the last loss was a freak accident that happens. Looking back through my records I added up over 200 landed fish in a row on the Mugga's before this session's loss, a truly epic hook. After a quick weigh and a photo, I slipped the common back and attempted to get the snag rod back out to the tree in the dark. With a powerful torch on a bucket, it was relatively easy. Thirty Cell boilies over the top and I was fishing again.

Two hours later the right rod pulled round (on the corn in the right margin) and once again I was into another fish, but once again it was another upper-double common much to my disappointment. In total the lake has less than 10 doubles and I had managed to catch three in one session. That's fishing. Maybe the forty could say hello to make-up for my lack of size so far.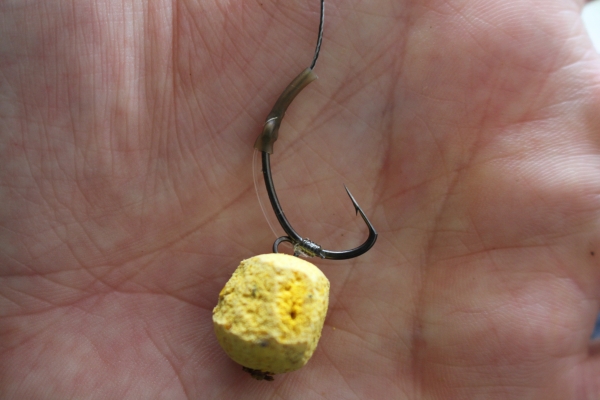 Not so long after, I replaced the rod and added more corn with a handful of pellets. Maybe another one could say hello before I'd have to leave. With sleep time looming I was quite happy with the session's outcome, none of the anglers had caught except that guy on the day session yesterday. There were now five others fishing all of which were regulars to the lake. The great stock of fish always puts you in with the chance of a bite, but can also be hard at times. I needed to be leaving the lake by 6am to get back home and into work for 9am, 5am wake-up for me then! I settle into bed at about 11pm with the gentle glow of the moon over head, it was nice but chilly.

I'm not sure what time, but I estimate about 1am, the middle rod was away again, this time it was a vicious take. I scrambled out of bed as quickly as I could before the rod got pulled off the rest and I lifted into a better fish that had great strength. With vapour pouring out my mouth the cold nip in the air could be felt, I netted another carp. This one was bigger; a low-twenty mirror was sulking in the net as I unpacked my camera once again. The Balanced Wafters from Mainline have caught me loads of fish and I really think they are wicked, balancing a size 6 Gardner Mugga perfectly - a deadly combo!

The rest of the night passed quickly no more action. Five bites in 36hrs with four fish landed, I would have taken that at the start of the session definitely. All the fish were in amazing condition and so well treated, the fully was so nice, it looked like a common from a glance. Although I like catching big carp, I really don't mind catching any size carp especially when they look that good. I was mega unlucky to catch three doubles and a twenty, the average fish size on this lake was bigger than my biggest fish from this session. With one forty, ten different thirties and a mass of twenties Furzebray really is a great place to fish and as I left I couldn't wait to return…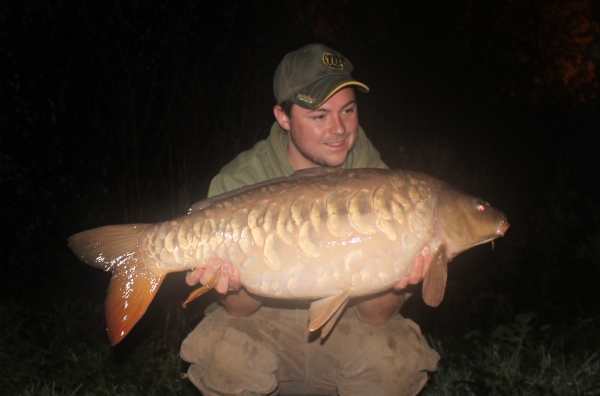 Share this article
0