Mainline
Articles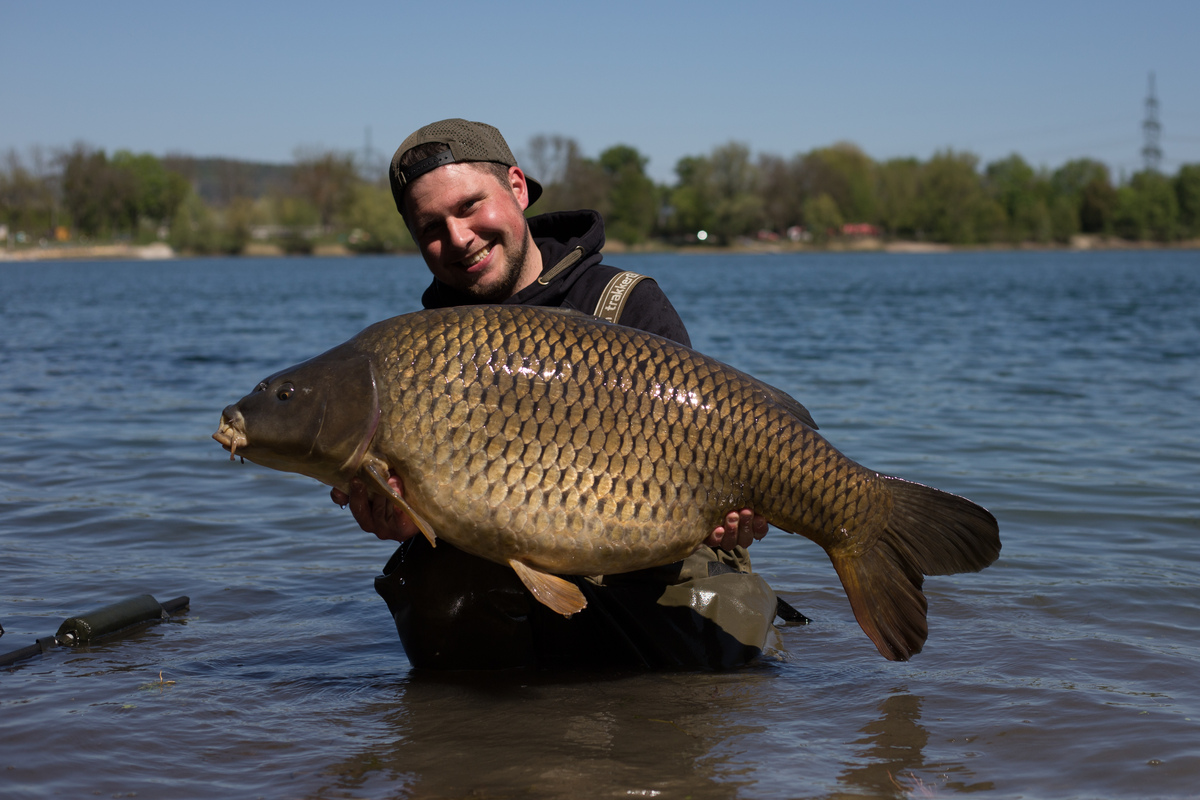 Tutorials
Colour Is Key!
Austrian carper, Felix Hetzmannseder gives a brief insight into why he places so much faith into using different coloured baits in spring, and cold clear water lakes...
At the age of 23 I may still be seen as a young person, but I can say I have already realised that carp fishing in my home country, the beautiful Austria is without doubt my biggest passion. Sadly, and I guess like many passionate anglers, my time fishing is never as long as I'd like and so my goal on the bank is to get the most results out of my limited time! So that was my very short introduction. Why so short? Well I think it's the pictures and the stories behind them, plus the tactics I used to create those moments that are more important than my background. In any case, I'm glad that I have the opportunity to write a few lines here...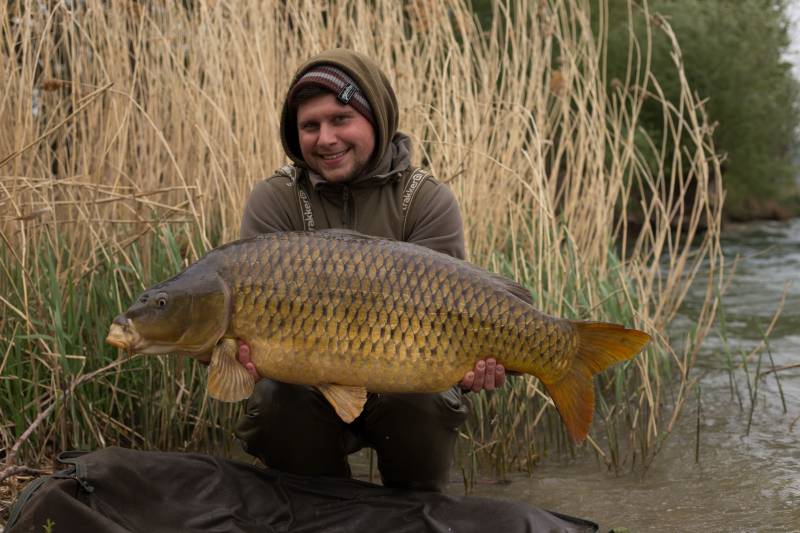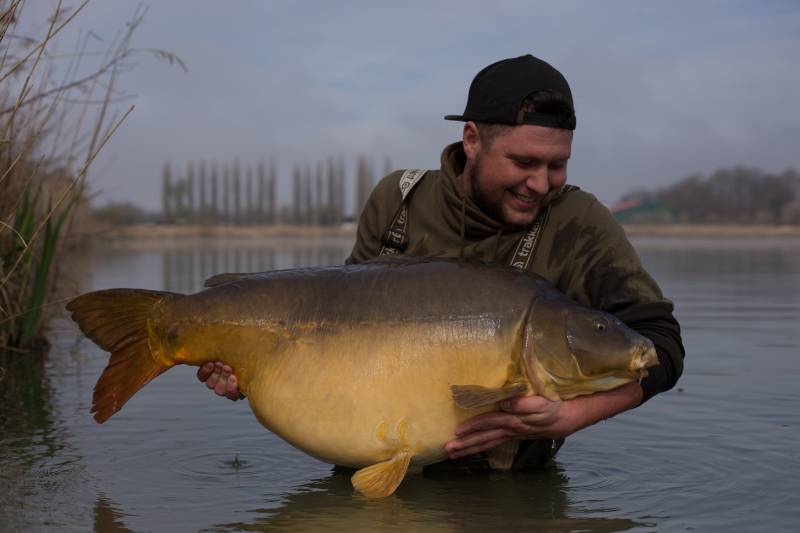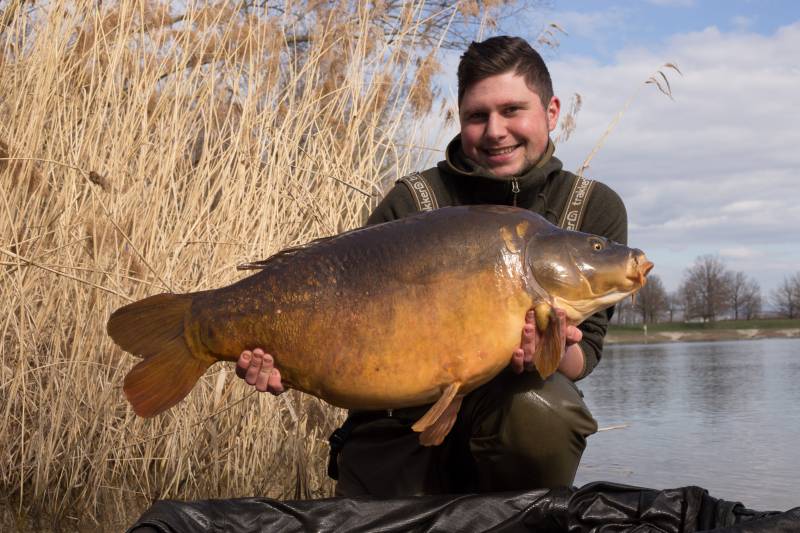 For several years now, I have had very good results with fishing pop-ups over different flavours/colors of boilies in spring. This spring, I once again had a combination of the white High Impact Peaches & Cream boilie and a true classic, the Cell boilies in 15mm. The reason I like this combination is actually pretty simple. My personal goal is to try and appeal to a wide range of fish when the water temperature is still cold, and I think the attraction leakage from these baits helps me achieve that. To add even more appeal to my bait approach, I also get a good amount of Power+ Hemp and Multi Stim Tiger nuts into my mix. Again, I think this is giving more smell and another dimension to my mix - more pull to the attention of the fish. Something which is important when like I've said fishing time is short, and of course this must work when the water is cold. As a hookbait I like a selection of different pop-ups, preferably a rich yellow Essential Cell pop-up that I'll attach to my favorite pop-up rig, the Spinner Rig.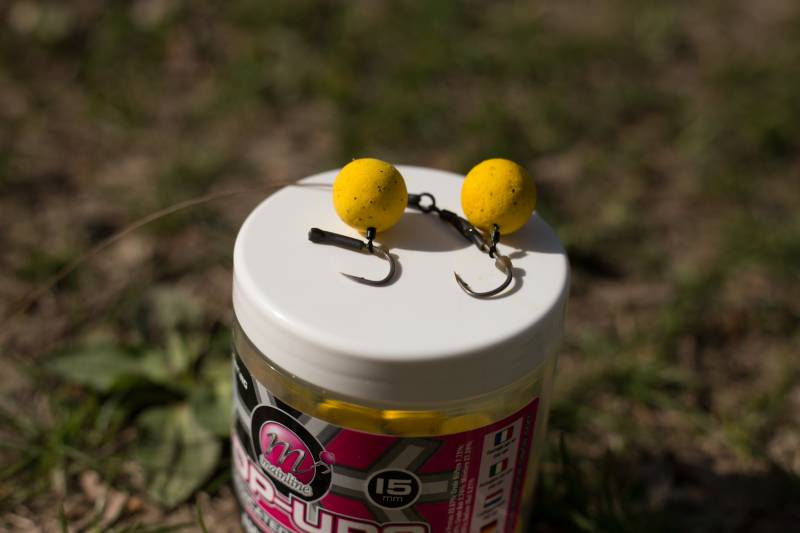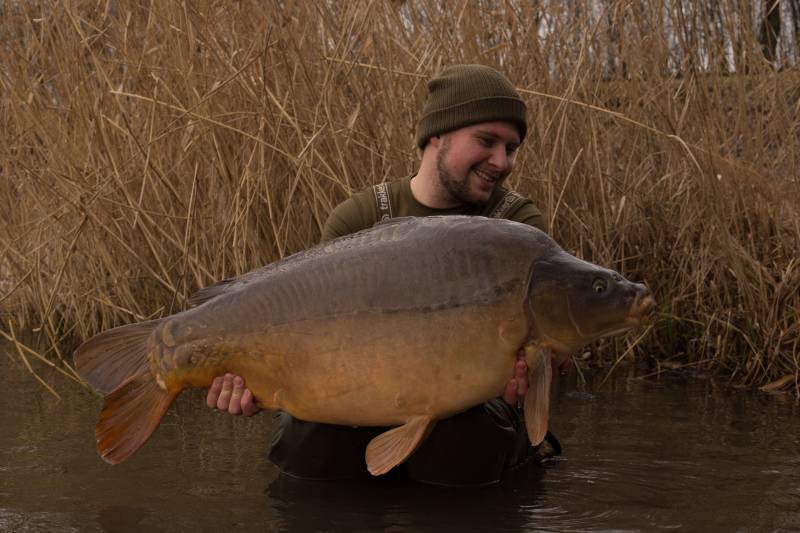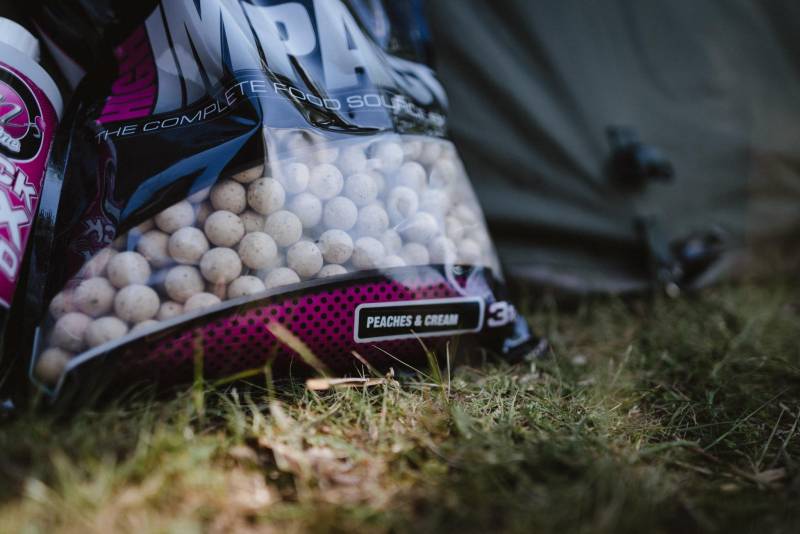 Over the past few years, I have seen it time and time again how well the fish in clear waters react to colored pop-ups, as well as colored boilies. I think the bait stands out well to grab the attention of the fish and with my mixture of bait, I achieve that. In addition to the white Peaches & Cream Boilies, which is used as an eyecatcher, the hemp, tiger nuts and Cell boilies create a highly attractive baited spot, which due to the small sizes of bait get the fish busy for several hours on the baited areas. If I then start to fish with my highly attractive hookbaits, it often takes only a few minutes until a bite occurs. The ideal tactic to catch the maximum number of fish in a few hours fishing time.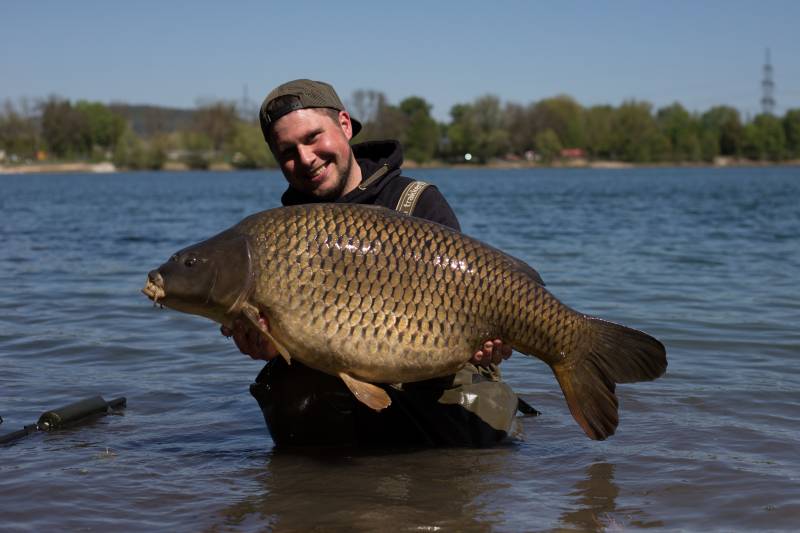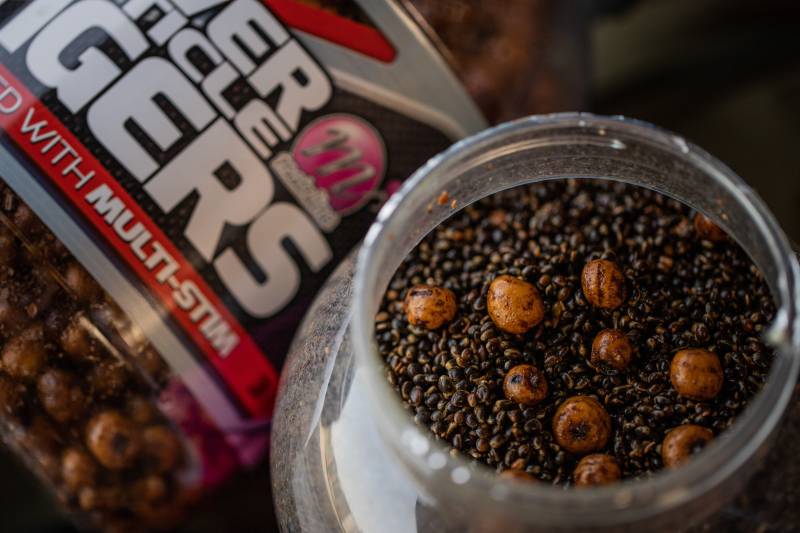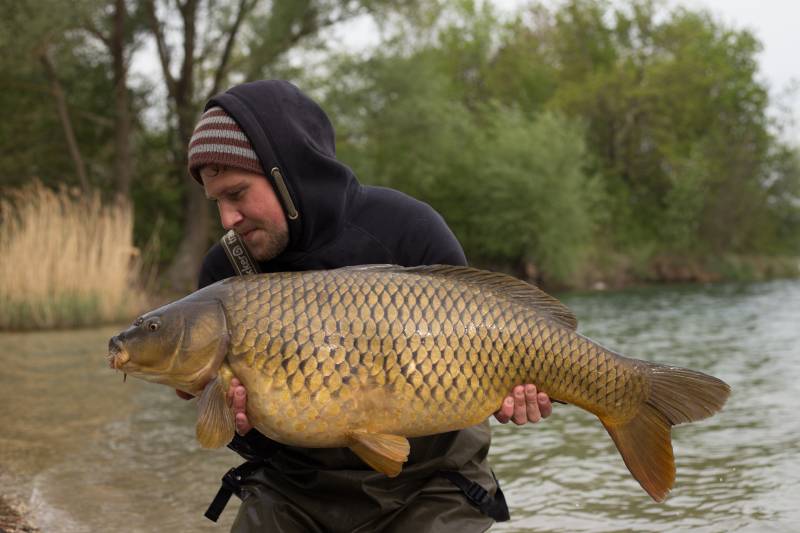 I've got full confidence in this tactic, as I've been using something similar to that for a lot of years now. This spring though was definitely one to remember. By sticking to this tactic and my chosen mixture of bait I got an unbelievable amount of bites (more than 100 in fact) on two different Austrian waters. Including some really great fish up to 60lbs. For me there is nothing better than this to show why my confidence in this method is so high, so I think I'll just let some pictures speak for themselves.

I hope you like them, Felix Hetzmannseder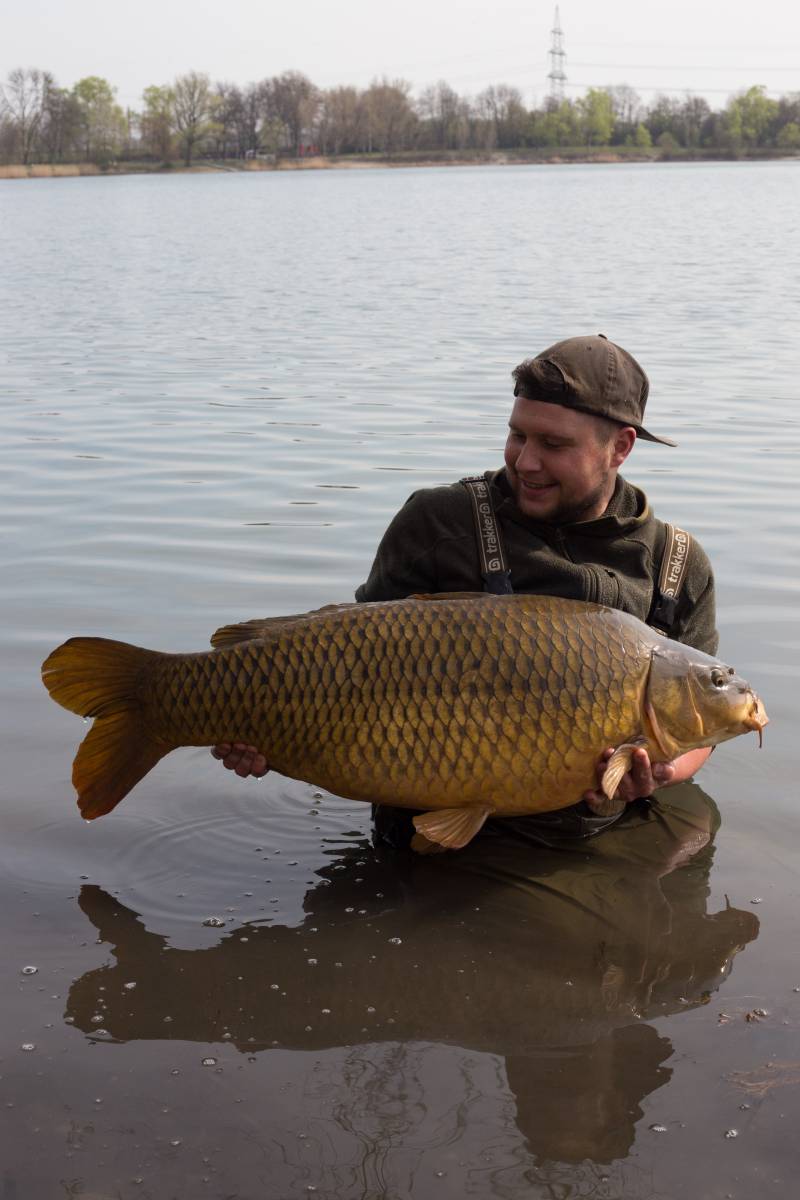 Share this article
0