Mainline
Articles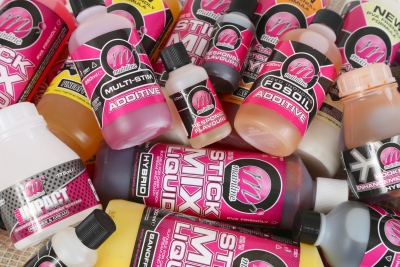 Tutorials
CATCH MORE WITH LIQUIDS!
Find out how you can generate a feed response with liquids to catch more fish...
One of the best ways to draw fish to your hookbait or baiting area is to incorporate some kind of feed inducing liquid to promote an often-instant response from the fish. It makes perfect sense really – what better way to communicate with the sensory organs of the carp obviously swimming about in water than an attractive liquid that will quickly disperse throughout the water column.

The great thing is the fact its so easy to do and difficult to get wrong – because you're increasing the food signal of your presentation without actually increasing the amount of bait used. Reducing the chance of misjudging the feeding appetite of the fish and very often speeding-up the time it takes to get a bite!
BITE BOOSTER!
Lots of tactics come and go, but if ever there was one that just keeps on going strong having never 'blown' it's the humble PVA stringer – a method often overlooked and under used. Amazing really when you consider how quick they are to put together and even easier to give a massive boost of liquid attraction!

Simply thread three boilies onto PVA tape or string and dip this tasty little package along with the hookbait into some Hookbait Enhancement System liquid. These glugs are 'PVA friendly' so won't melt the stringer prematurely or prevent it from melting correctly on the lakebed.

Instead the hookbait and freebies around it will ooze attraction – sending a message through the water of 'food' far greater than the few baits found by inspecting fish. Meaning they're straight onto the hookbait - increasing the chances of a bite!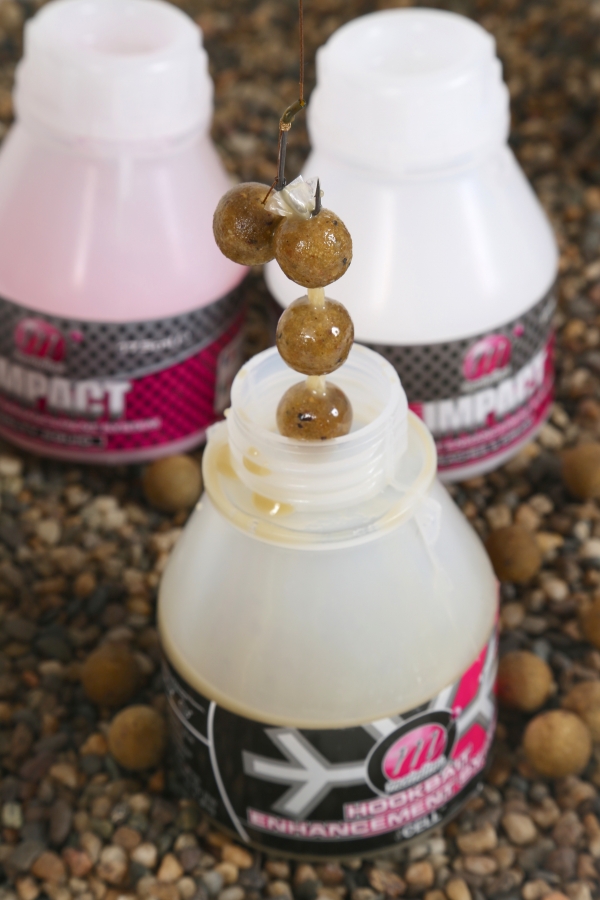 EXTRA ATTRACTION!
When it comes to PVA tactics, there's no mistaking that Sticks and solid bags are a very popular and effective presentation – there's just so many pluses. Anti-tangle properties, leaving feed around the hookbait to name a couple, so how do you make something so good better? Add a liquid that's how!

Now you can add many types of liquid to groundbaits and pellets that will absorb the liquid, after which in most cases it won't melt or damage the PVA. But that is a bit limiting when you consider your only utilising the inside of the PVA: what about the outside?
This is when you need the performance of liquid additives designed and dedicated to serving this purpose – basically where you can stick them over the baits inside the PVA, as well as over the outside of the PVA itself.

Mainline's Stick Mix Liquids are perfect for creating this 'extra' attraction on the outside of the PVA. Where the water-soluble flavour can quickly disperse in the water and even leak down into the silt or gravel of the lakebed to provide increased attraction for prolonged periods.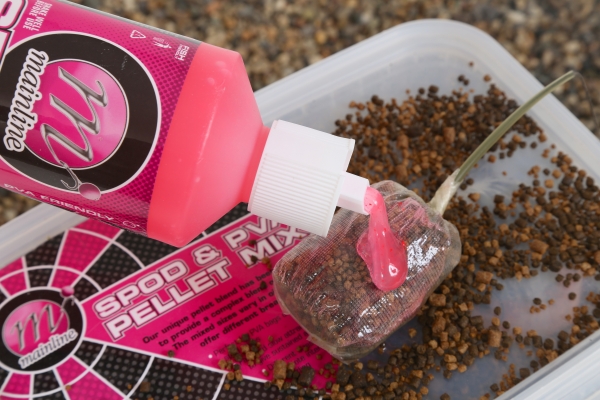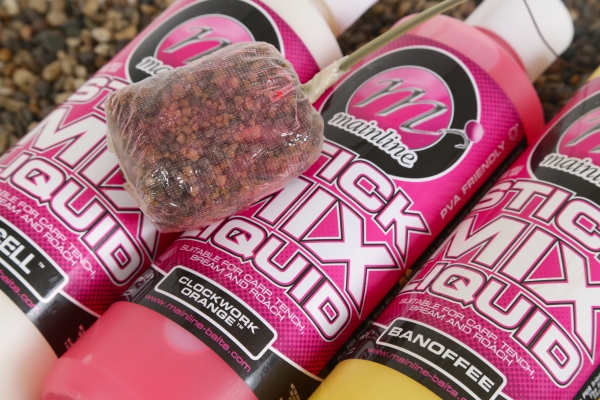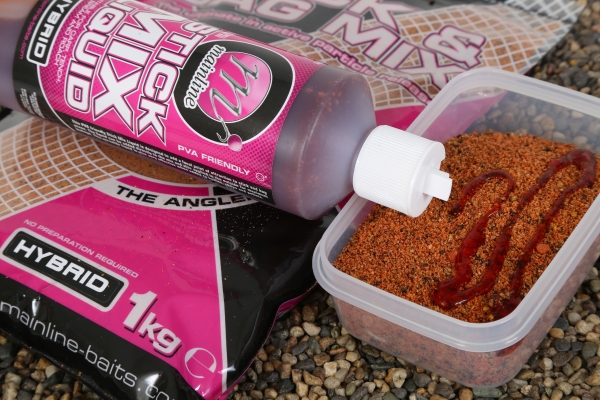 FLAVOURED FOAM - HOW TO MAKE A ZIG RIG SOAK
Without doubt the most popular hookbait when it comes to Zigs is a small piece of foam – an extremely porous material and absolutely ideal for taking on liquid attraction. So here's how to put together your own 'custom' flavour Zig Rig soak…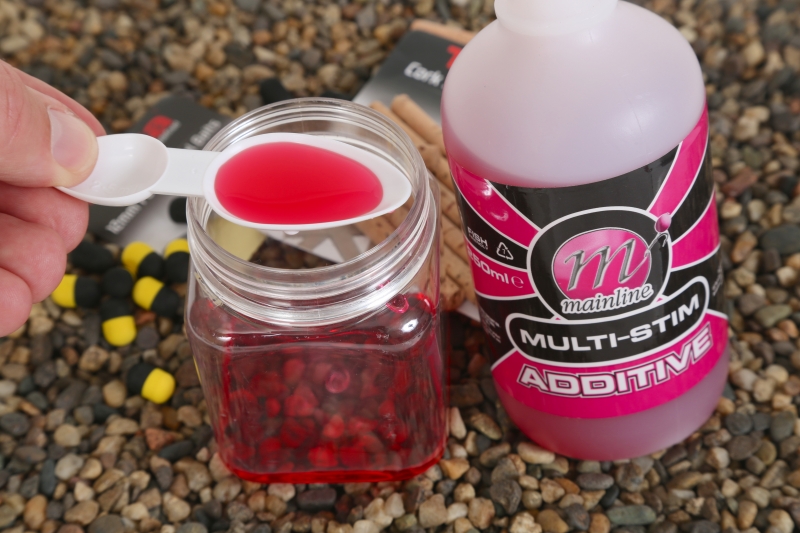 PRODUCT PROFILE: MULTI-STIM
As the name suggests, Multi-Stim is an appetite stimulator that can be used to trigger a feeding response in a multitude of fishing situations and with pretty much any bait you can think of.

Its inclusion will improve the performance of a homemade boilie mix, as well as being a great base for a custom flavoured hookbait glug. One of our favourite uses is to use Multi-Stim to rehydrate hard air-dried boilies – just enough that when the baits are rolled about in a bucket with a drop of liquid they all receive an even coating.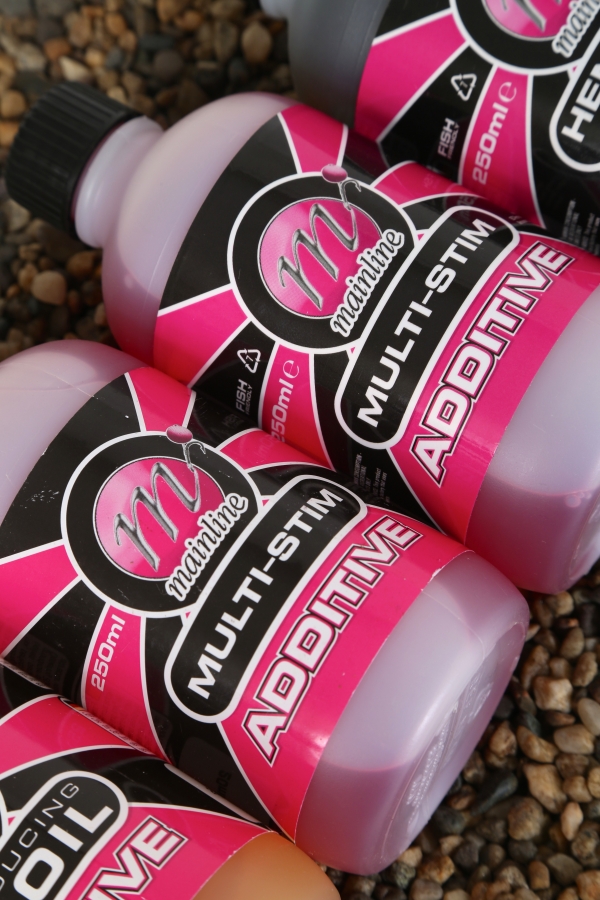 PARTICLE PULLING POWER!
Okay, so we've taken a look at adding liquids to hookbait presentations, but what about the overall general feed: can say a spod mix be given a boost of liquid attraction? You bet it can!

In fact some of the natural liquids released in particle are some of the best carp attractors of all. Take hemp seed for example the oil it releases is a fantastic attractor – best of all its also one that can be enhanced with extra bottled Hemp Seed Oil.

Simply add to any spod mix, pellet or even floating biscuits to create an oily slick of carp temptation steadily rising to the surface. Should any fish begin to investigate or feed over your baited spot, you'll soon know, as a flat spot on the surface will appear from the oily feed being disturbed on the bottom.

Other particles such as Maize and Tiger Nuts can also be easily pimped-up with a flavour overhaul using one of the special Mainline Syrups designed with this purpose in mind. The blend of flavours and sweeteners also contain natural sugars, so there's no way to overdose – simply give a tub of tigers, pellets or your whole spod mix a good glug of syrup to dramatically increase the leakage and overall pulling power!

This means you can even make 'supermarket specials' like Sweetcorn a far more interesting proposition than the norm. How good is that! Buy a kilo bag of frozen corn for a quid, open it up and give it a good squirt of say the Pineapple Syrup. Let the corn absorb the liquid as it thaws and boom – your budget bait is now a Pineapple bad boy!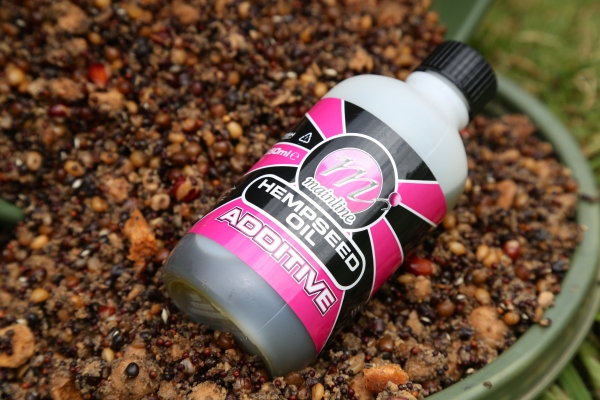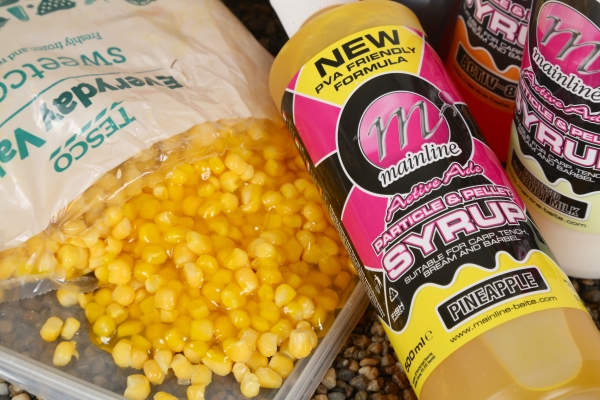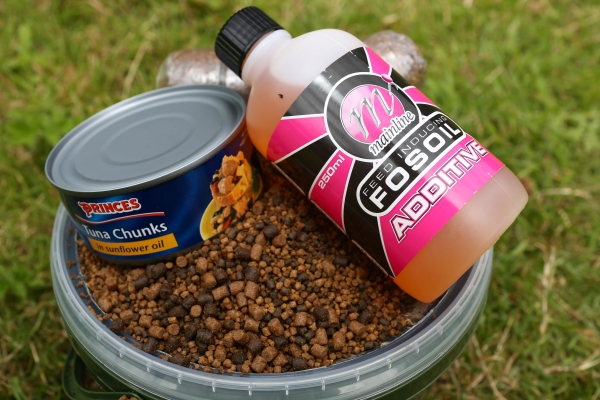 Share this article
0